Australia to strip terrorists of citizenship
16:25, 04 December 2015
World
Australia's parliament has passed a law to strip dual nationals of their citizenship for terrorism-related offenses, Deutsche Welle wrote.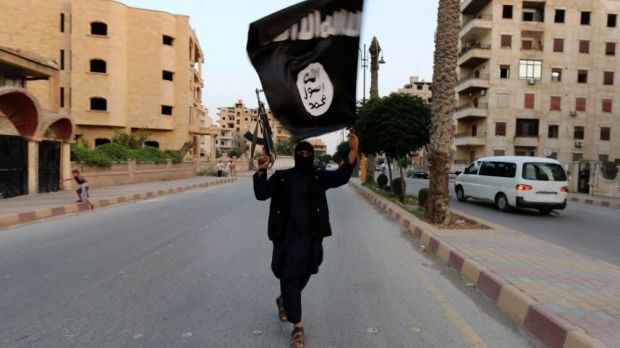 REUTERS
An estimated 110 Australians are believed to be fighting with the "Islamic State" (IS), as reported by DW.
The law will apply to dual nationals involved in offenses related to terrorism, including fighting with terrorist groups abroad, finance, training and recruitment.
Attorney-General George Brandis said the measure would be used in "very limited circumstances."
"It will also ensure terrorists who are dual nationals are prevented from returning to Australia and dual nationals who engage in terrorism within Australia can be removed where possible," he said.
"Dual nationals who engage in terrorism are betraying their allegiance to this country and do not deserve to be Australian citizens," Brandis said.
The law's passage comes as countries are increasingly concerned over blowback from the flow of foreign fighters to Iraq and Syria following the Paris terror attacks.
The legislation gained the support of the opposition Labor Party, but some have raised concern the law may leave terrorists free to commit further acts once deported.
Brandis brushed aside such concerns, telling parliament dual nationals would be handed over to the foreign government of their other citizenship.
"It will be for that government to deal with them and to take whatever action, according to its domestic law, it seems appropriate to take," he said.
That prospect has triggered criticism from rights groups concerned that the deported dual national could be subject to torture in another country in violation of Australian law.
Civil liberties groups are also concerned the law creates a two-tier system of citizenship.
"It is a fundamental error to expressly legislate for two classes of Australian citizenship," the Joint Councils for Civil Liberties said in a letter last month.
"It emboldens the rhetoric of extremists who would assert that there are 'true' Australians and then there are 'others'. It will support those who want to divide us rather than to unite us."
The law may face a challenge in the constitutional court.
If you see a spelling error on our site, select it and press Ctrl+Enter