IS says California killers were their followers – Reuters
14:36, 05 December 2015
World
Islamic State said on Saturday that a married couple who killed 14 people in California in an attack the FBI is investigating as an "act of terrorism" was followers of the militant group based in Syria and Iraq, according to Reuters.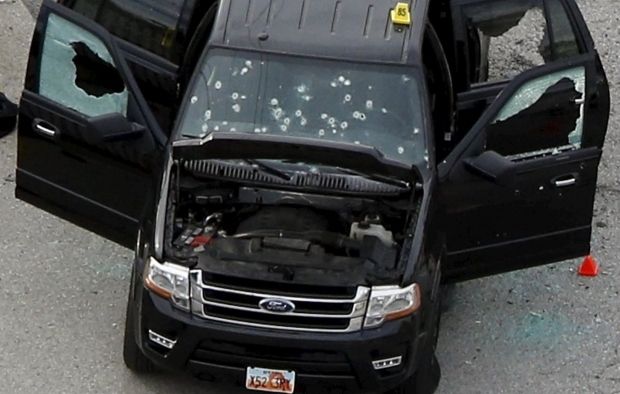 REUTERS
The group's declaration, in an online radio broadcast comes three days after U.S.-born Syed Rizwan Farook, 28, and his spouse, Tashfeen Malik, 29, a native of Pakistan, carried out the attack on a holiday party for civil servants in San Bernardino, about 60 miles (100 km) east of Los Angeles, Reuters wrote.
The two died hours later in a shootout with police.
U.S. government sources have said Malik and her husband may have been inspired by Islamic State, but there was no evidence the attack was directed by the militant group or that the organization even knew who they were. The party the couple attacked was for workers in the same local government agency that employed Farook.
If Wednesday's mass shooting proves to have been the work of people inspired by Islamist militants, as investigators now suspect, it would mark the deadliest such attack in the United States since Sept. 11, 2001.
"Based on the information and the facts as we know them, we are now investigating these horrific acts as an act of terrorism," David Bowdich, assistant director of the Federal Bureau of Investigation's Los Angeles office, told a news conference about a reported loyalty pledge posted on Facebook by Malik on the day of the attack.
If you see a spelling error on our site, select it and press Ctrl+Enter