WSJ: Terror network in Paris attacks said to have U.K. links
16:30, 05 December 2015
World
Western officials believe the terror network behind last month's massacre in Paris has links to people in the U.K., fueling concerns about the threat faced in Europe, The Wall Street Journal reports.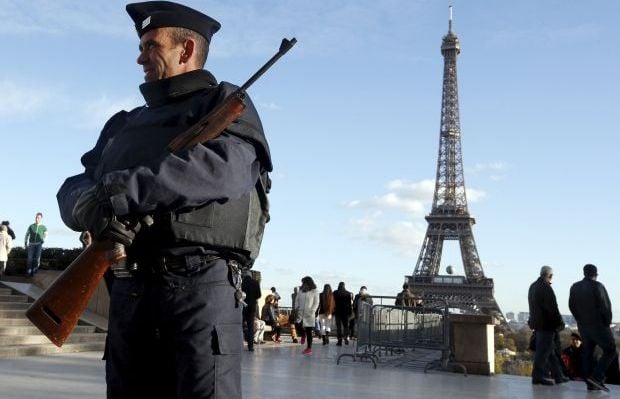 REUTERS
Several people suspected of having connections to Abdelhamid Abaaoud, the Islamic State operative and alleged ringleader of the November 13 attacks, are based in the U.K., according to two Western officials. The officials said those people, including some of Moroccan heritage, are based in the Birmingham area, about 120 miles northwest of London, the report reads.
At least one person connected to the attacks is believed to have traveled to the U.K. before the shootings, the officials said.
The U.K.'s second-largest city has some known ties to Islamist extremism. Junaid Hussain, a Birmingham native, went to Syria and became a leading hacker for Islamic State. He was killed by a U.S. drone strike in August while he was in a car in Raqqa, Syria.
Several Islamist terrorist cells of North African origin have been connected with the city and the surrounding region. That includes a Birmingham resident of Algerian origin, Rabah Tahari, who was named by U.K. lawmakers as the leader of a group fighting in Syria called Kateeba al-Kawthar.
British intelligence agents have on their radar several thousand individuals allegedly linked to violent extremism in the U.K., though only a small portion are under heavy surveillance at any one time, government officials say.
If you see a spelling error on our site, select it and press Ctrl+Enter