EU plans to take charge of Europe's borders
17:00, 05 December 2015
World
The European Union is considering giving a new EU border force powers to intervene and guard a member state's external frontier to protect the Schengen open-borders zone, EU officials and diplomats said on Friday, according to Reuters.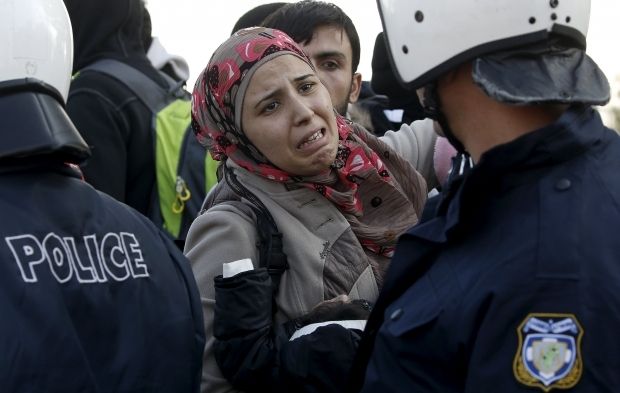 REUTERS
Such a move might be blocked by states wary of surrendering sovereign control of their territory. But the discussion reflects fears that Greece's failure to manage a flood of migrants from Turkey has brought Schengen's system of open borders to the brink of collapse, Reuters wrote.
Germany's Thomas de Maiziere, in Brussels for a meeting of EU interior ministers, said he expected a proposal from the EU executive due on December 15 to include giving responsibility for controlling a frontier with a non-Schengen country to Frontex, the EU's border agency, if a member state failed to do so.
"The Commission should put forward a proposal... which has the goal of when a national state is not effectively fulfilling its duty of defending the external border, then that can be taken over by Frontex," de Maiziere told reporters.
He noted a Franco-German push for Frontex, whose role is largely to coordinate national border agencies, to be complemented by a permanent European Border and Coast Guard – a measure the European Commission will propose on December 15.
Greece has come under heavy pressure from states concerned about Schengen this week to accept EU offers of help on its borders. Diplomats have warned that Athens might find itself effectively excluded from the Schengen zone if it failed to work with other Europeans to control migration.
On Thursday, Greece finally agreed to accept help from Frontex, averting a showdown at the ministerial meeting in Brussels.
After threatening Greece with triggering rules allowing for internal border controls within Schengen for up to two years, the ministers meeting in Brussels on Friday have not asked the bloc's executive arm to activate the procedure.
"It is not legally possible to exclude a state from the Schengen area. We cannot expel or exclude a member state from the Schengen area... We weren't targeting any country in the north or the south or the center," said Jean Asselborn, the minister of foreign affairs and migration of Luxembourg, which first tabled a paper invoking the two-year rule.
If you see a spelling error on our site, select it and press Ctrl+Enter