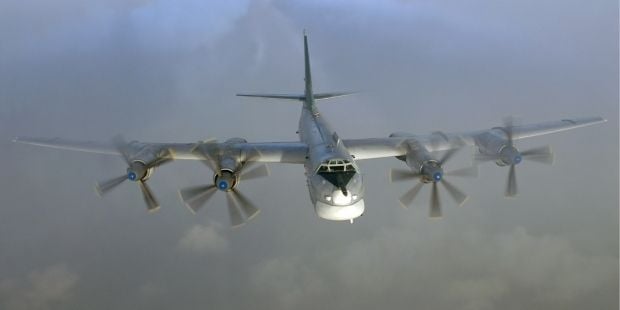 Tu-95 / Wikipedia
"On November 25, two Russian bomber aircraft circumvented Guam, transiting international airspace," said Army Maj. Dave Eastburn, a Pacific Command spokesman, the report says.
The latest bomber flights around the island were the fourth time in the past three years that Russian bombers circumnavigated Guam.
Earlier incursions took place on December 13 and November 12, 2014, and February 12, 2013. During the 2013 incident, U.S. F-15 jets were scrambled to intercept the bombers.
Eastburn declined to specify the exact type of bombers involved in the circumnavigation and sought to play down the incident, noting that the flights "in no way" violated U.S. airspace around the island.
Other officials said the bombers were Tu-95 Bear H nuclear-capable bombers.
One defense official said Japanese jet fighters intercepted the bombers during an earlier stage of the Guam overflight.