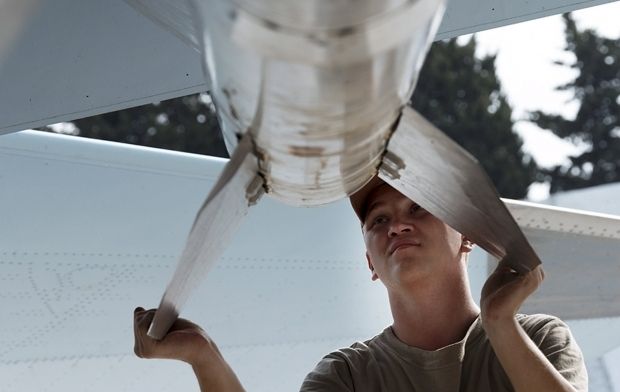 REUTERS
The first, the Shayrat air base, is southeast of Homs city, and the second, at al Tayas towards the Islamic State-controlled city of Palmyra, were likely to be used to strike the group in the area, said the Britain-based Observatory, which monitors the war through contacts on the ground, according to Reuters.
A U.S. official said the United States believed Russia had been moving equipment to the Shayrat base. The official could not confirm what specific types of equipment were being moved into the air base, but said the United States believes some of the equipment is already operational.
Read alsoU.S. Air Force comments on Russian S-400s in SyriaRussia's defence ministry did not immediately respond to questions from Reuters about the two sites.