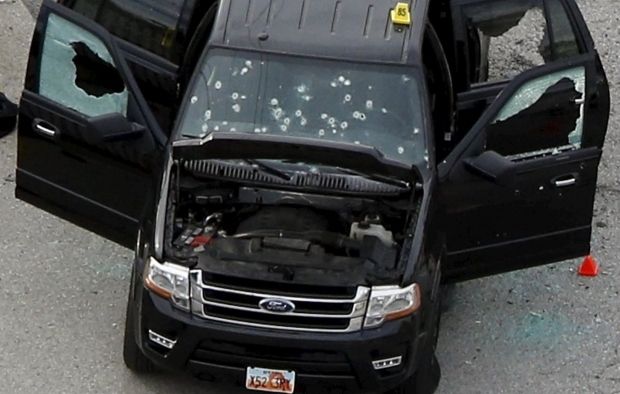 REUTERS
Investigators believe the weapons cache collected by Tashfeen Malik, 29, and her husband, Syed Rizwan Farook, 28, points to more attacks but they do not have evidence on other possible targets, a senior U.S. government source told Reuters.
The couple stormed a gathering of his work colleagues in San Bernardino, California, on Wednesday, opening fire with assault-style rifles and killing 14 people. The pair were killed a few hours later in a shootout with police.
Read alsoIS says California killers were their followers – ReutersU.S. authorities were trying to learn what contacts Malik might have had with Islamic militants in Pakistan and Saudi Arabia, where she grew up, the official said on condition of anonymity.
They lack clear evidence that the wife was radicalized overseas or that she in turn radicalized her husband, though they are actively investigating that, the official said.
Read alsoObama: 'We will not be terrorized' after California shootingAuthorities are investigating the shootings as an act of terrorism.