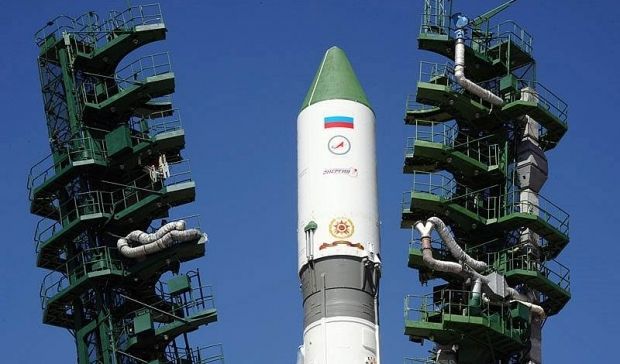 JSC Energia press center
The Kanopus-ST satellite with the KYuA-1 spacecraft has been developed from the beginning of 2000. In 2011, it was updated for the launch.
According to SpaceFlightInsider, two defense satellites were launched by a Russian Soyuz-2.1v rocket at 09:09 EST (14:09 GMT) on Saturday, December 5, 2015, from site LC-43/4 at the Plesetsk Cosmodrome in the country's northwestern Arkhangelsk region. The mission was declared successful shortly after the launch, but the latest media reports indicate that one of the satellites did not separate from the rocket's upper stage and is most likely lost.
"One of the space apparatuses of the military designation is experiencing issues," a source in the space industry said. "According to the preliminary data, it did not separate from the Volga upper stage. At the moment, there are discussions taking place on the removal from orbit and subsequent sinking of the Volga upper stage and the satellite in the interests of the Russian Defense Ministry."
Read alsoRussia finds out reason for failed launch of BulavaAfter lifting off, the rocket started a short vertical ascent. Then it turned north, heading to a high-inclination orbit. The first stage of the launch vehicle separated about two minutes into the flight. The second stage flew for nearly four and a half minutes until its separation occurred. Next, the upper stage continued its flight to deploy the duo of satellites into a planned SSO. The Kanopus-ST and the KYuA-1 spacecraft were supposed to be inserted into the SSO several hours later, receiving official designation Kosmos 2511 and 2512 respectively.
Russian sources say that one of the satellites experienced an anomaly and wasn't delivered into SSO at a planned altitude of 416 miles (670 kilometers) by 515 miles (830 kilometers), inclined 98.7 degrees.
Kanopus-ST, built by the Russian Production Association Polyot company, is a small remote sensing satellite designed for ocean and weather research. However, Western analysts believe that the secrecy surrounding the mission indicates that it will serve military purposes.