Damascus perceives Coalition airstrike on Syrian forces as aggression, applies to UN
12:55, 07 December 2015
World
Foreign and Expatriates Ministry said that four U.S.- led coalition warplanes targeted with 9 rockets one of the Syrian army's posts in Deir Ezzor province, claiming the lives of 3 soldiers and injuring 13 others in addition to destroying three armored vehicles, four military vehicles, 23 mm machinegun, 14.5 machinegun and a depot of arms and ammunition, according to Syria's SANA news agency.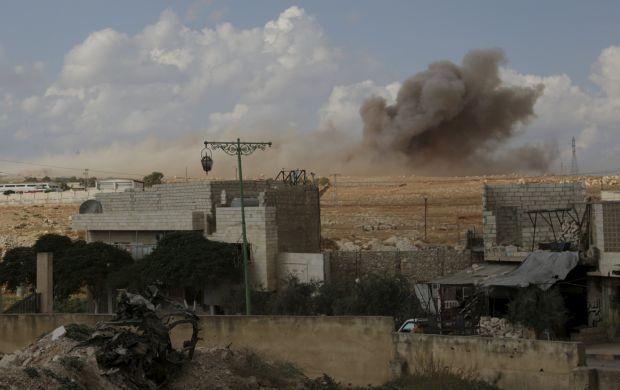 REUTERS
"In two identical letters addressed to the UN Secretary General and Chairman of the UN Security Council on Monday, the Foreign and Expatriates Ministry stressed that the Syrian Arab Republic strongly condemns this heinous aggression by the coalition and affirms that it contradicts with the goals and wills of the UN Charter," SANA reports.
Read alsoFour Syrian soldiers die in suspected U.S. coalition strike – ReutersSyria called on the Security Council to immediately take the urgent measures to prevent such aggressions from occurring again, adding that the aggression on the military post hinders the efforts aiming to fight terrorism and reiterates that the U.S.- led coalition lacks seriousness and credibility in the fight against terrorism.
If you see a spelling error on our site, select it and press Ctrl+Enter