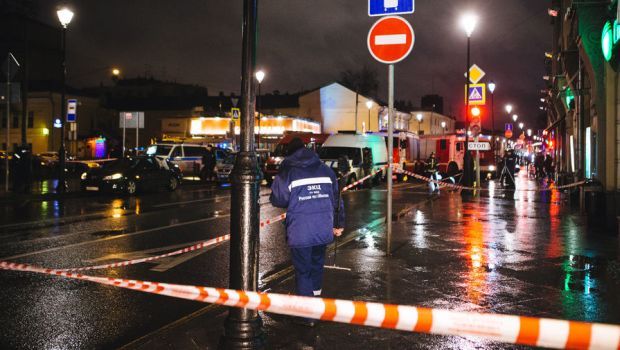 There was a report of an explosion at a bus stop in Moscow on Monday evening / Photo from gazeta.ru
The blast occurred at a bus stop at 19 Pokrovka Street in Moscow earlier on Monday, Moscow police department spokesman Andrei Galiakberov told TASS.
Three people were injured by glass fragments, he said. A criminal case on charges of hooliganism was opened, the spokesman said.
Earlier, a law enforcement source told TASS that three people had received minor injuries, and two of them were hospitalized.
An investigation brigade is working on the scene.