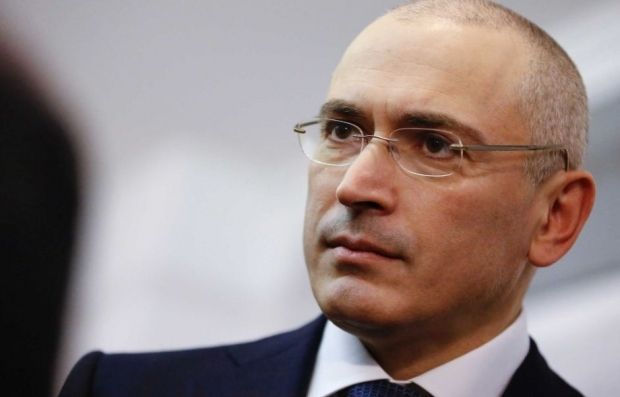 REUTERS
"The investigators have indicted Khodorkovsky in absentia in the case of the murder of Nefteyugansk Mayor Petukhov," TASS reports.
At the same time, the BBC Russian Service reports that the Investigative Committee of Russia does not confirm the recent information on putting Khodorkovsky in the federal wanted list: "the office refused to confirm information about him being wanted."
In addition, according to Russian information agency RIA Novosti, Khodorskovsky's spokesman did not confirm either the information regarding Khodorkovsky being on a federal wanted list.
Earlier, it was reported that Khodorkovsky said that the Russian Investigative Committee had summoned him for interrogation as a defendant as he posted his subpoena on Twitter. It is reported that Khodorkovsky has to appear for interrogation in Moscow on December 11 as a defendant in a criminal case. Khodorkovsky is currently beyond the Russian borders.
Read alsoRussian investigators suspect Yukos CEO of Nefteyugansk mayor murder According to the subpoena, Khodorkovsky will be questioned into the events of 1998 - regarding the murder of Nefteyugansk Mayor Vladimir Petukhov. The subpoena was handed over to Khodorkovsky's father, Boris Khodorkovsky.
Read alsoKhodorkovsky: Putin may begin full-scale war from UkraineKhodorkovsky's spokesman said that he did not intend to communicate with the Investigative Committee and take part in any investigative actions, even in absentia. In August, Khodorkovsky's father was summoned for questioning in connection with the resumption of the same case.