Kerry says he goes to Moscow next week for Syria, Ukraine talks
16:20, 09 December 2015
World
U.S. Secretary of State John Kerry said on Wednesday he would travel to Moscow next week for talks with Russian President Vladimir Putin on Ukraine and a political settlement in Syria, Reuters reported.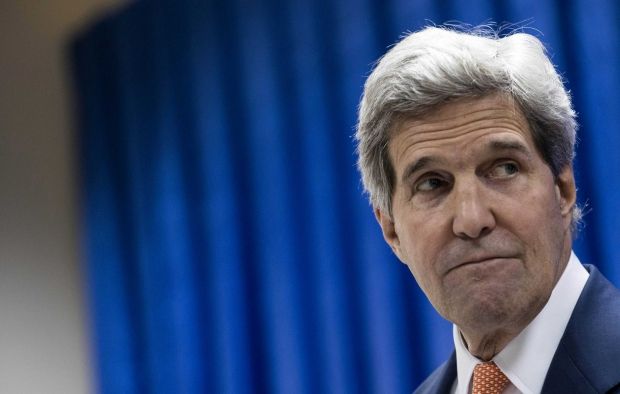 REUTERS
Speaking during an event on the sidelines of the Paris climate talks, Kerry said despite its military and political interests in Syria, Moscow "has been constructive" in trying to find a political settlement to end the Syrian conflict, according to Reuters.
"I'm ... travelling to Moscow in a week and will be meeting with him [Putin] and with Foreign Minister Lavrov on the subject of Syria and on Ukraine," Kerry said.
"They have helped us in this process. Russia has been constructive in helping the Vienna process to take place, to be successful, and I think they want a political settlement there," he added.
Read alsoKerry confirms U.S. immutable position on sanctions against RussiaHe did not elaborate on dates for the meeting.
Kerry often meets with Lavrov during events around the globe, and it will be his second trip to Russia this year to discuss Syria and Ukraine. He met Putin in the Black Sea resort town of Sochi in May, according to the report.
If you see a spelling error on our site, select it and press Ctrl+Enter