Ukraine, Syria giving U.S. glimpse into Russian tactics
10:30, 10 December 2015
World
Russian-backed attacks on Ukraine have allowed the United States military to study their tactics and begin to incorporate that intelligence into its training, the commander of U.S. Army-Europe said Wednesday, according to Stars and Stripes.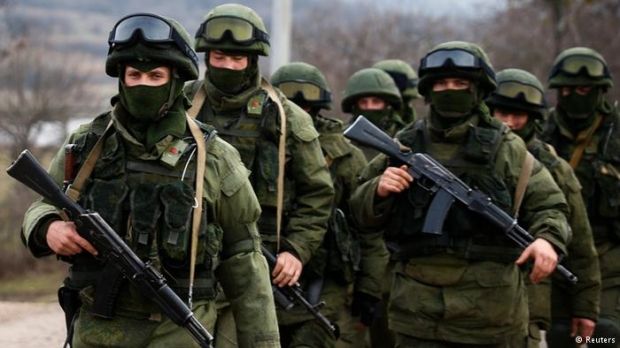 REUTERS
What was learned from observations and information gathered from the Ukrainians on the latest Russian tactics was incorporated into the Joint Multinational Training Command Center in Hohenfels, Germany, said Lt. Gen Ben Hodges, commander of U.S. Army-Europe, Stars and Stripes reported.
Since Russian-backed forces invaded and annexed Crimea in March 2014, Ukrainian forces have faced Russian-trained soldiers and Russian-provided equipment and capabilities, including advanced electronic warfare and mortars. The heavy casualties suffered by Ukraine from the more advanced Russian attacks led many lawmakers in Congress and U.S. government officials to call for helping Ukraine defend itself by supplying weapons.
"What we're seeing from the Russians, they've got tiered, multi-leveled [drones] of all types, so they're able to see us, just the way we've enjoyed that advantage of being able to see others. And of course they will have different kind of capabilities for intercept, jamming," Hodges said. "We're having to figure out, 'How do you defeat that capability?'"
Read also"Thousands" of Polish soldiers receive mysterious call from Russian number"We have already taken those lessons there and in just a few months, we have already applied them back into our own training," he said.
Retired Navy Cmdr. Chris Harmer, a senior military analyst at the Institute for the Study of War, said the advantage of the conflict in Ukraine is it provided U.S. forces their first real glance into Russian capabilities in decades.
"There is a silver lining, that we can take a look at how they operate," he said.
The same thing is happening in Syria, where Russian forces are closely watching, and in some cases shadowing, U.S. drones and their F-22 Raptor fighter jets to gather intelligence on U.S. capabilities, Harmer said.
With the Russian advances using drones, Hodges said Ukraine has learned what types of drones are often accompanied by a rocket strike, and have learned how to better evade those remotely piloted aircraft.
Read alsoPutin seeks to destroy NATO using 'hybrid warfare' as in eastern Ukraine"It's been a very long time since American soldiers have had to worry about an enemy up in the sky having the ability to drop bombs," he said. "Our Air Force has protected us for decades."
Hodges said the refocus on training is about protecting U.S. forces against advances they had not previously faced. "We have not had to worry about being jammed, being intercepted," he said. "The Russians definitely have the capability to do that."
If you see a spelling error on our site, select it and press Ctrl+Enter