Erdogan: Turkish troops in Iraq at Iraqi PM's request since 2014 – Reuters
11:10, 10 December 2015
World
Turkey's President Tayyip Erdogan said that Turkish troops had been stationed at a military base in northern Iraq at the request of Iraq's leader since 2014, Reuters has reported.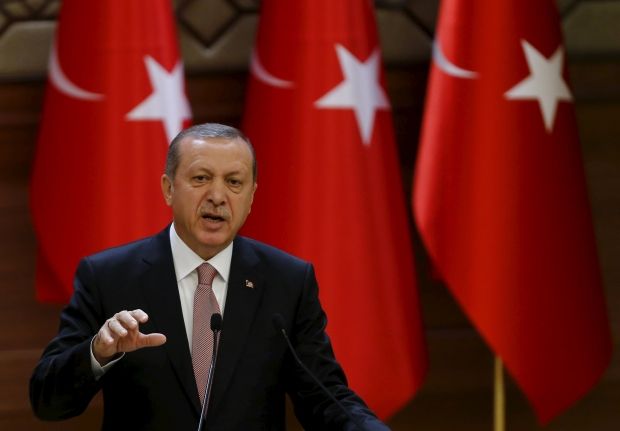 REUTERS
"We were asked by Prime Minister al-Abadi to help train soldiers and, at his request, we set up a training camp in Bashiqa in 2014," Erdogan said, according to Reuters.
Erdogan said Abadi "did not say a word until just now" because of developments in the region.
Earlier, Iraqi Prime Minister Haider al-Abadi asked NATO Secretary General Jens Stoltenberg to press Turkey to pull troops from north Iraq.
If you see a spelling error on our site, select it and press Ctrl+Enter