Russia can't mend ties with U.S. while it backs sanctions: Lavrov
15:10, 10 December 2015
World
Russia wants to mend ties with the United States but cannot do so while Barack Obama's administration backs economic sanctions against Moscow for its role in the conflict in Ukraine, Russian Foreign Minister Sergei Lavrov was quoted on Thursday as saying, according to Reuters.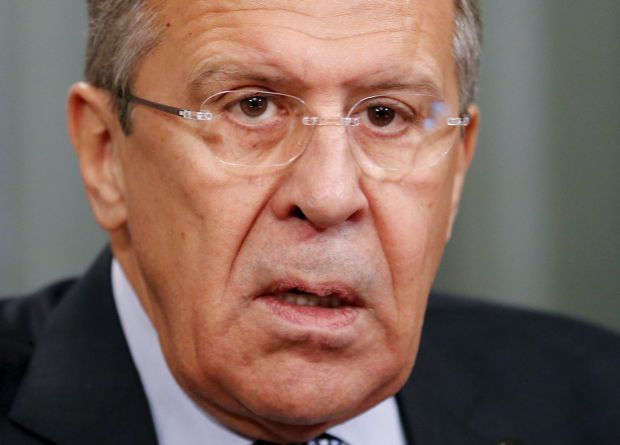 REUTERS
"As long as Obama's deputy Joe Biden goes around Europe recommending continued sanctions against us without taking into account how Kiev is behaving under Western pressure, we will not be able to reach any understanding," Lavrov told Thursday's edition of the Italian newspaper La Repubblica in an interview, Reuters reports.
Lavrov and Russian President Vladimir Putin are due to meet U.S. Secretary of State John Kerry next week to discuss the conflicts in Ukraine and in Syria.
Read alsoBiden: No sanctions relief until Russia meets all Minsk commitmentsThe United States and European Union imposed sanctions after Russia annexed Ukraine's Crimea peninsula last year. They also accuse Moscow of supporting a separatist rebellion in eastern Ukraine in which more than 9,000 people have been killed.
If you see a spelling error on our site, select it and press Ctrl+Enter