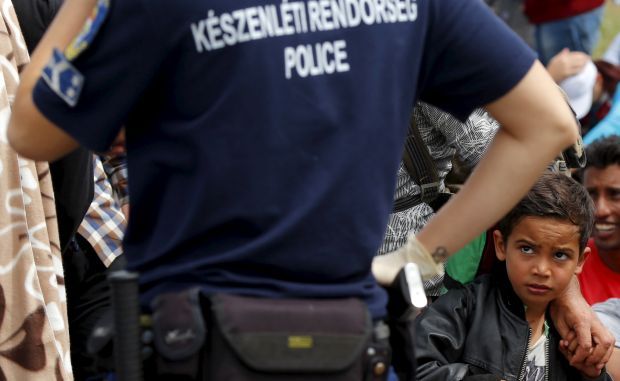 REUTERS
Dimitris Avramopoulos, who is responsible for EU migration policy, said: "The refugee crisis has shown the limitations of the current EU border agency, Frontex, to effectively address and remedy the situation created by . . . the pressure on Europe's external borders," The Financial Times reported.
He said the EBCG [European Border and Coast Guard Agency] would be a way to "protect and strengthen Schengen".
Officials argued that the proposals were legal under an article in the EU treaty that allows "the gradual introduction of an integrated management system for external borders" — a form of wording some diplomats saw as precluding full centralisation of border forces.
Frontex, the EU border agency that will be replaced by the new border guard, was hamstrung by a mandate that allowed it only to "co-ordinate" the protection of borders, rather than enforce them itself.
If the plan is approved by EU states, Frontex's replacement will have a slew of new powers, including the ability to hire and control its own border guards and buy its own equipment. It will also be allowed to operate in non-EU countries — such as Serbia and Macedonia, which have become transit countries for people trying to reach northern Europe — if requested.
Read alsoEU plans to take charge of Europe's bordersThe new agency will be able to deport people who do not have the right to remain in Europe — a power Frontex lacked.
It will also be able to call on a pool of border guards set aside by member states in reserve, as well as its own guards. The new border force, if approved, will be subject to the national laws of the member states in which it operates.
National capitals will retain day-to-day control of their borders, but the new agency will be able to monitor their efforts and step in if it feels the protection on offer is inadequate.