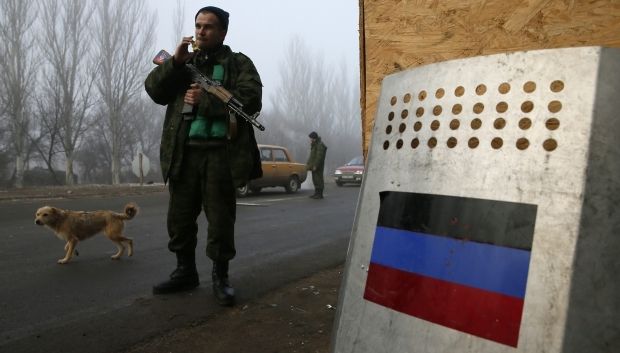 REUTERS
"Russia-backed separatists continue to control areas in the Donetsk and Luhansk oblasts, where violent clashes have resulted in over 9,000 deaths. A ceasefire agreement established a de facto dividing line between Ukrainian government-controlled and separatist-held areas of Ukraine, with numerous checkpoints controlled by government and separatist forces. The Department of State warns all U.S. citizens to defer all travel to the Donetsk and Luhansk oblasts. There have been multiple casualties due to land mines in areas previously controlled by separatists, and separatist leaders have made statements indicating their desire to push the front line to the administrative borders of the Donetsk and Luhansk oblasts. Individuals, including U.S. citizens, have been threatened, detained, or kidnapped for hours or days after being stopped at separatist checkpoints. The Government of Ukraine has stated that foreigners, including U.S. citizens, who enter Ukraine from Russia through separatist-controlled territory, will not be allowed through checkpoints into government-controlled territory," according to the Travel Warning for Ukraine, published on the official website of the U.S. State Department on December 14.
"The Federal Aviation Administration (FAA) prohibits U.S. civil aviation from flying in the Ukrainian Simferopol (UKFV) and Dnipropetrovsk (UKDV) Flight Information Regions. This prohibition remains in effect. For additional background information regarding FAA flight prohibitions and advisories for U.S. civil aviation, consult the FAA's Prohibitions, Restrictions and Notices web page."
The situation in Ukraine is unpredictable and could change quickly. U.S. citizens throughout Ukraine should avoid large crowds and be prepared to remain indoors should protests or demonstrations escalate, according to the warning.