Soyuz docks to ISS
20:55, 15 December 2015
World
Soyuz TMA-19M transport manned vehicle successfully docked with with the International Space Station (ISS) on December 15, 2015, after the launch from Kazakhstan's Baikonur Cosmodrome, according to Roscosmos.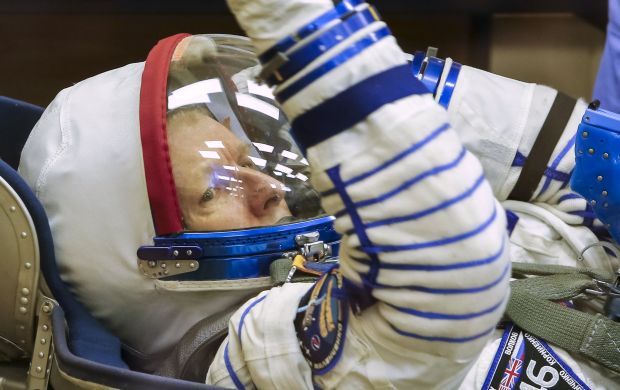 REUTERS
The ship docked to the Rassvet research module of the Russian segment of the ISS, according to the press service.
The approach was performed automatically under the control the specialists from the Mission Control Center. In the final stage of the docking station with the station, Soyuz TMA-19M transport manned vehicle was transferred to manual control. The docking was complete at 20:33 MSK (19:33 Kyiv time)," Roscosmos reported.
The ship docked in manual mode due to failure of automatic controls, according to the report.
Soyuz TMA-19M brought to the ISS the mission ISS-46/47. The expedition team consists of Russian cosmonaut Yuri Malenchenko (Roscosmos), U.S. astronaut Tim Kopra (NASA) and the British astronaut Tim Peake (ESA).
Tim Peake is making history as the first official UK astronaut, according to BBC News.
If you see a spelling error on our site, select it and press Ctrl+Enter