DW: EU plans new border controls in bid to stem migration crisis
09:52, 16 December 2015
World
The EU has proposed a new border and coast guard agency for the bloc and plans to increase spending on border security. The plan aims to stem the flow of migrants from conflict zones in the Middle East, Asia and Africa, according to Deutsche Welle.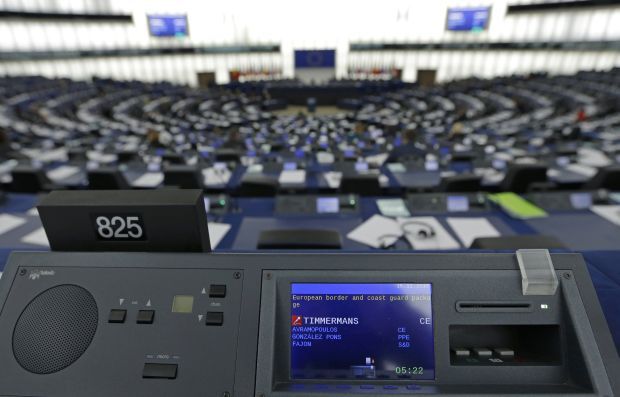 REUTERS
"What we are creating today is more Europe," Migration Commissioner Dimitris Avramopoulos told the European Parliament in Strasbourg on Tuesday. The proposal would "allow us to move ahead with more unity, decisiveness and resolve," he added, DW reports.
The European Commission's latest plan is aimed at boosting security for the bloc while preserving the 26-nation Schengen zone of free movement. The proposal intends to replace the EU's Frontex agency with a new European Border and Coast Guard. Currently, Frontex, which coordinates national border agencies, has about 400 staff members. The number is expected to be increased to 1,000 once the plans are implemented.
The new force will receive EUR 322 million ($354 million) in funds by 2020 and will have expanded powers, including a 1,500-strong rapid reaction force on standby. The new agency will also be responsible for expelling people who do not qualify for asylum in Europe.
The European Commission also said it wanted the power to deploy border and coast guard teams "when a member state is unable or unwilling to take necessary measures."
However, the proposal needs to be first approved by the European Parliament before it can be implemented, and countries like Greece have already signaled hesitation regarding the EU-wide defense policy.
Meanwhile, the flow of migrants from Turkey to Greece has decreased by more than half in November, to 108,000. Frontex has said the slowdown was because of worsening weather conditions and the EU's tightening of border controls.
If you see a spelling error on our site, select it and press Ctrl+Enter