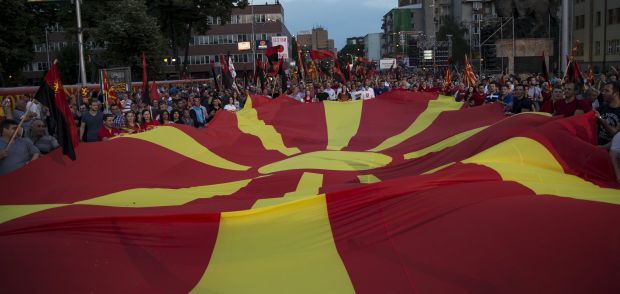 REUTERS
Gruevski says he is willing to reopen dialogue on the issue with Greece – providing that any potential name-change is put to a plebiscite in Macedonia.
"We are ready to discuss, to open dialogue with them, and to find some solution," Gruevski said in an interview with the Guardian.
At its founding in 1991, when Macedonia declared independence from Yugoslavia, the country formally referred to itself as the Republic of Macedonia – to the fury of many Greeks, who feel that their northern neighbors stole the name from the eponymous Greek province that lies directly to the south of the Macedonian-Greek border.
The dispute prompted Greece to block its neighbor from joining both NATO and the EU, and led the UN to refer to Macedonia as the Former Yugoslav Republic of Macedonia until the disagreement is resolved.