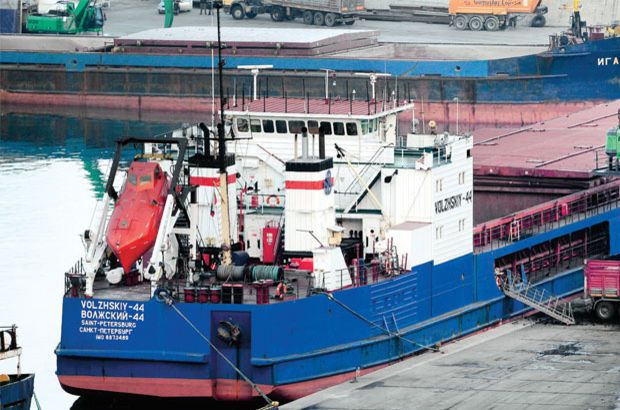 haberturk.com
According to unconfirmed information from the Turkish sources, the port inspectors deliberately disabled the equipment on board of one of the detained cargo vessels, MAHMUT SAKA, to create an objective reason for the detention.
Authorities in Ankara responsible for Turkey's maritime industry activities confirmed the hostile Russian stance against Turkish-flagged ships under the guise of audit.
Read alsoTurkey says its patience with Russia 'has limit'It is reported that Russian officials proposed talks to discuss ways to overcome this crisis, which has had an adverse impact on the two countries' shipping trade. Maritime officials from Moscow and Ankara corresponded via e-mail over the mutual retaliations disruption of commercial sea traffic.
Turkish officials confirmed that Moscow has taken a step forward, apparently to ease strained relations with Ankara, but avoided giving details about when and where the proposed meeting would take place.
Read alsoRussian warship fires at Turkish vessel in Aegean in stark warningAs UNIAN reported earlier, on December 13, the crew of Russian patrol boat Smetlivy ("sharp-witted") fired warning shots at a Turkish vessel in the Aegean Sea on Sunday to avoid a collision.
A ministry statement said the destroyer Smetlivy was unable to establish radio contact with the approaching Turkish ship, which also failed to respond to visual signals and flares.
Turkey's military attache in Moscow has been summoned by the ministry over the incident.