U.S. Defense Secretary conducted some official business on personal email account
11:07, 17 December 2015
World
U.S. Defense Secretary Ashton B. Carter relied on a personal email account to conduct a portion of his government business during his first months at the Pentagon, according to White House and Defense Department officials and copies of Mr. Carter's emails obtained by The New York Times.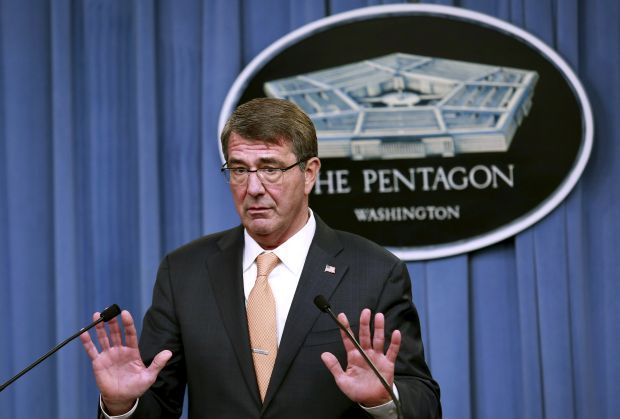 REUTERS
Carter continued the practice, which violated Defense Department rules, for at least two months after it was publicly revealed in March that Hillary Clinton had exclusively used a personal email account as secretary of state, the officials said, as reported by The New York Times.
It is not clear when Carter stopped using the account. But an administration official said that when the White House chief of staff, Denis R. McDonough, learned about Carter's email practices in May, McDonough directed the White House Counsel's Office to contact the Defense Department to ask why Carter was relying on the personal account.
McDonough wanted to ensure that Carter was following all federal laws and regulations governing email use, the official said.
In a written statement on Wednesday, a spokesman for Carter said that the defense secretary had determined that he had been wrong to use the personal account.
The use of a personal email account by a second top national security official in the Obama administration is an embarrassment for the White House and could result in further attacks from Republicans about lax administration safeguards on sensitive government information.
It is not clear how many work-related emails Carter sent and received from his personal account. Clinton has said she sent and received roughly 30,000 work-related emails exclusively on her personal account over the four years she was secretary of state. There was no prohibition at the State Department on the exclusive use of a private server, although the practice was highly unusual.
If you see a spelling error on our site, select it and press Ctrl+Enter