Marine Le Pen criticized for tweeting gruesome IS photos
16:05, 17 December 2015
World
The French far-right leader has been criticized for posting grisly photos on her Twitter feed. The tweets came in response to a journalist who compared her party to the "Islamic State" terror group, Deutsche Welle has reported.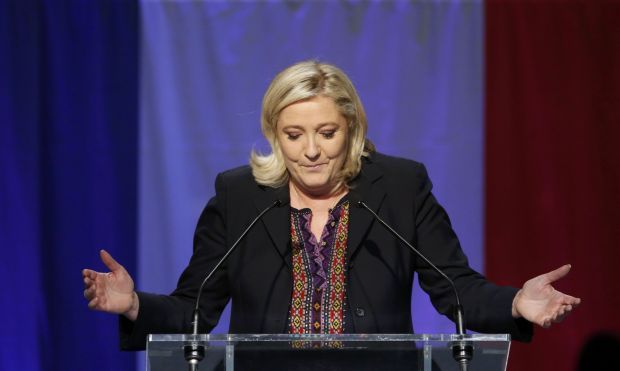 REUTERS
The anti-immigration leader took her anger to Twitter on Wednesday following comments by a French journalist drawing parallels between her National Front (FN) party and the so-called "Islamic State" (IS), DW wrote.
Le Pen, a vocal critic of Islam and its influence on French society, tweeted three grisly and unverifiable IS propaganda photos, calling out television journalist Jean-Jacques Bourdin in each. One photo showed a decapitated man lying on the ground, another showed a prisoner being burned alive and the third depicted a man being crushed under the tread of a tank. "This is #Daesh!" Le Pen wrote above each photo, using an alternate name for the terrorist organization which IS fighters dislike.
The tweets were in response to a question posed by Bourdin on Tuesday during his talk show on BFMTV. Speaking to a Middle East expert, the journalist asked if there were similarities between IS and the nationalist FN.
Le Pen didn't take the suggestion lightly, as demonstrated by her response on Twitter.
"The parallel drawn this morning by @JJBourdin_RMC between #Daesh and #FN is an unacceptable slight. He must take back his repugnant comments," she wrote, before sharing the three images in subsequent tweets.
Her tweets drew backlash from Prime Minister Manuel Valls, who went on Twitter to describe the photos as "monstrous."
"Mme. Le Pen: incendiary public debate, political and moral failing, non-respect for the victims...," he wrote.
If you see a spelling error on our site, select it and press Ctrl+Enter