Islamic State: Militants mount first major attack in months
10:03, 18 December 2015
World
Kurdish forces backed by coalition air strikes have repulsed the most serious attack by Islamic State group in Iraq in five months, U.S. officials say, according to BBC News.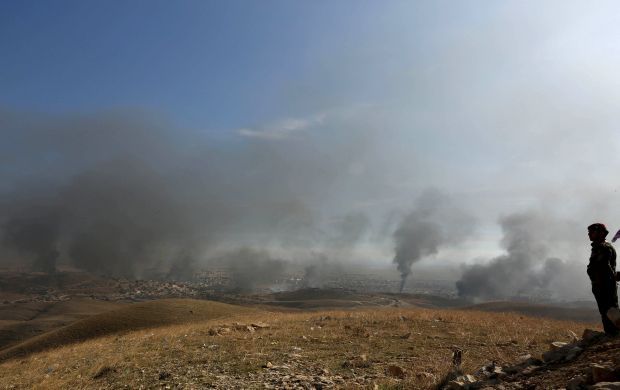 REUTERS
IS militants mounted a co-ordinated assault on several locations near the northern city of Mosul on Wednesday, BBC News reports.
About 180 IS fighters were killed in the strikes that continued until Thursday morning, the U.S. officials said.
Militants began attacking Iraqi Kurdish Peshmerga positions late on Wednesday afternoon, using machine guns, car bombs, rockets and armored bulldozers, Kurdish and U.S. officials said.
Read alsoAmnesty International: "Reckless arms trading" fuels ISIS war crimes in Iraq, SyriaAmong the sites targeted by IS was Bashiqa, where Turkish forces have recently been training Iraqi Kurds.
Meanwhile at the UN the 15-member Security Council adopted a resolution aimed at starving IS of funds, according to the report.
It urges countries to "move vigorously and decisively to cut the flow of funds" to IS, such as by preventing its smuggling of oil and antiquities.
If you see a spelling error on our site, select it and press Ctrl+Enter