White House comments on Putin's hint over Turkey-U.S. deal on Su-24 downing
12:00, 18 December 2015
World
The United States does not want to provoke a conflict between Russia and Turkey, White House press secretary Josh Earnest said on Thursday, according to Russian news agency TASS.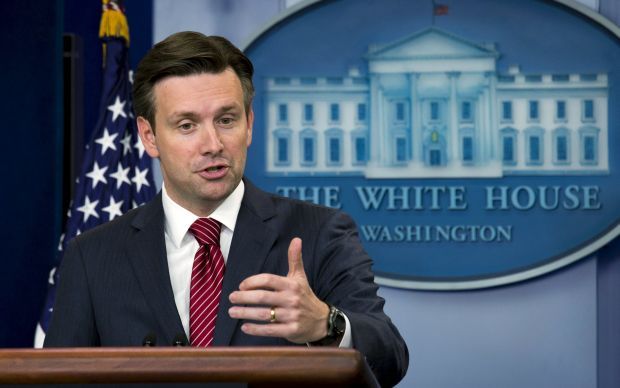 REUTERS
Earnest was asked to comment on the statement of Russian President Vladimir Putin during his marathon press conference about the possibility that the Russian military aircraft could have been shot down by Turkey in a kind of political exchange with the United States, TASS reported.
However, the White House spokesman denied such a possibility, calling it nonsense.
However, he reiterated that the available information indicated that the Russian Su-24 had entered Turkish airspace.
Read alsoPutin eventually admits Russians in Donbas "solving" military issuesOn December 17, Russian President Vladimir Putin said that Turkey had shot down a Russian Su-24 in order to "lick the Americans' 'private parts'"
"You're asking about third parties. I get the hint. We don't know. But if someone in the Turkish government decided to lick the Americans in a certain place, I don't know if they made the right move. Firstly, I do not know whether Americans need this or not. You can imagine that there was an agreement at some level that we [Turkey] will shoot down a Russian aircraft, and you will turn a blind eye on us entering the territory of Iraq and occupying part of Iraq," Putin said.
If you see a spelling error on our site, select it and press Ctrl+Enter