USA Today: Obama signs massive spending bill, tax measures into law
02:08, 19 December 2015
World
President Obama signed a huge tax and spending package into law on Friday following congressional votes that avoided a year-end showdown over the budget and ended legislative business until lawmakers return in 2016, according to USA Today.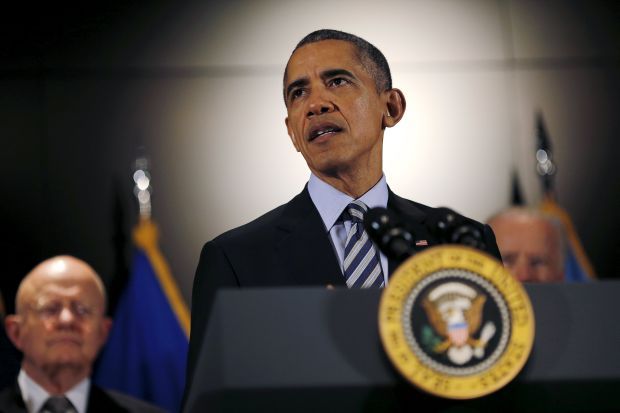 REUTERS
Lawmakers generally viewed the legislation as an imperfect but acceptable compromise between conservative and liberal priorities, USA Today wrote.
The tax package permanently extends the enhanced child tax credit and earned income tax credit that were boosted by the 2009 economic stimulus, and extends through 2019 a popular corporate tax break that allows companies to more quickly depreciate the value of new equipment.
Republicans were less enthusiastic about the 2,000-page government funding measure, which combined separate fiscal 2016 spending bills for every federal agency into one massive bill. GOP lawmakers wanted to add provisions blocking Obama's policies on immigration, wetlands rules, armor-piercing bullets and other issues, but those didn't make the final cut.
The measure does, however, give Republicans a major win by lifting the 40-year ban on crude oil exports.
It also removes the threat of a government shutdown for the rest of the fiscal year.
The Senate's 65-33 vote approved both the $1.1 trillion catch-all spending bill and a $622 billion series of tax breaks. The House earlier passed the two pieces separately by solid majorities — the tax package Thursday and the spending bill Friday morning.
If you see a spelling error on our site, select it and press Ctrl+Enter