WSJ: Obama says Syrian leader Bashar al-Assad must go
12:56, 19 December 2015
World
U.S. President Barack Obama held firm that Syrian President Bashar al-Assad must be removed from office, saying Thursday that he doesn't believe the civil war in Syria will end while the dictator remains in power, according to The Wall Street Journal.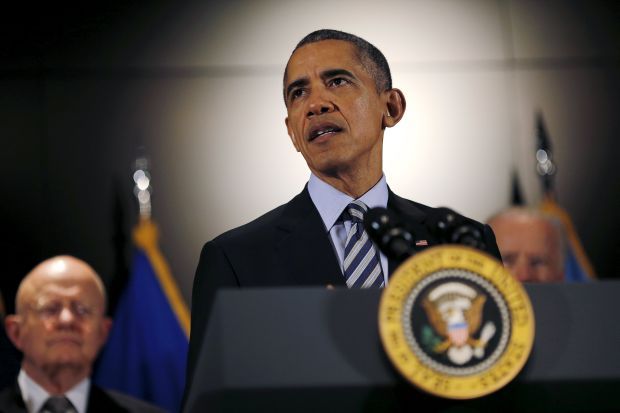 REUTERS
After a meeting in Manila with Canadian Prime Minister Justin Trudeau, the U.S. president said his assertion that Assad must go was a reflection of reality on the ground in Syria, the report says.
"The reason is not simply because of my opinion of him. It is because it is unimaginable that you can stop the civil war here when the overwhelming majority of people in Syria consider him to be a brutal, murderous dictator. He cannot regain legitimacy. And if in fact he is still in power, regardless of what outside powers do, there is still going to be large portions of the population that are fighting," Obama said.
Questions about Assad's future have become a stumbling block as French President Francois Hollande works to assemble a "grand coalition" led by his country, the U.S. and Russia working together to combat Islamic State militants.
Hollande has long argued for Assad's ouster, saying that the Syrian president's atrocities led to the creation of Islamic State. Moscow has supported Assad, suggesting that the Syrian state would collapse if he were removed from power.
Obama said Iran, another longtime Assad supporter, and Russia "are going to have to make a fundamental decision: Do they actually believe that they can prop up Assad and win on the ground militarily inside Syria against all the opposition, or do they actually think that it is better to save the Syrian state and work with the international community and the U.N. to find a government that truly can be legitimate?"
The battle against Islamic State loomed large in Obama's first one-on-one meeting with the new Canadian prime minister.
If you see a spelling error on our site, select it and press Ctrl+Enter