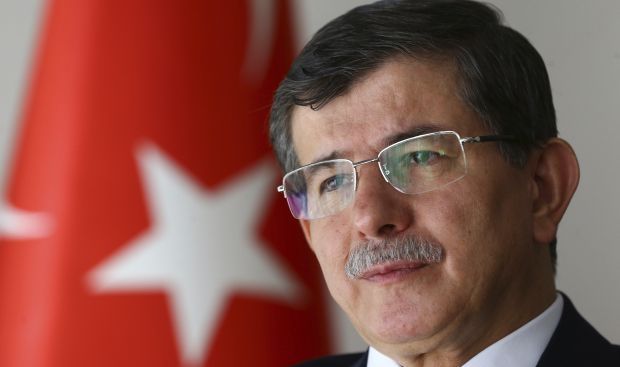 REUTERS
"Perhaps he's reminiscing about his old KGB days. But the KGB is long gone. The era of Soviet-style propaganda is history. With every statement he makes, the world mocks it sarcastically. We cannot take it seriously," Davutoglu told reporters while returning from this week's trip to Brussels to attend a summit with eight EU leaders, according to Hurriyet Daily News.
"[Putin's] statements do not suit the nature of the modern world or Turkish-Russian relations. So instead of answering his statements in the same manner, I just smile. Taking his statements seriously would be an insult," he added.
During his recent lengthy, annual meeting with the press, Putin stepped up his already heated rhetoric over the downing of a Russian jet by Turkey on November 24.
In his earlier statements, Putin had accused the Turkish government of "Islamizing Turkey" and engaging in oil trade with the Islamic State of Iraq and the Levant (ISIL) in Syria.
"It seems that Putin has recalled that Turkey is a Muslim country and we are Islamic leaders," Davutoglu said, suggesting that Putin was trying to stir trouble by setting "Islamization" and "Ataturk's values" in opposition.
"I have already said that Putin's allegations are Pravda lies and a product Soviet propaganda. When I look at Putin, I don't see Russia as a country that has gotten over the Cold War and turned into a mature democracy. I see an old-Soviet mentality speaking on behalf of the politburo," the Turkish prime minister said.