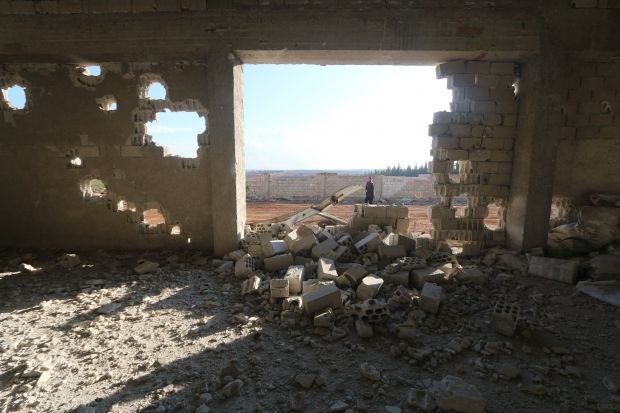 REUTERS
While maintaining its firm backing for Assad in public, Russia has recently made clear to Western nations that it has no objection to him stepping down as part of the peace process, diplomats said.
Iran's decision to step up its coordination with Russia was made after a meeting last month between Russian President Vladimir Putin and Iran's Supreme Leader Ayatollah Ali Khamenei in Tehran, according to a senior Iranian official with knowledge of the discussions.
Like Russia, Iran has insisted publicly that Assad should only step down if he is voted out in an eventual election.
"What was agreed was Iran and Russia will pursue one policy which will benefit Tehran, Moscow and Damascus," the senior Iranian official told Reuters on condition of anonymity. "Iran seriously believes that the Syrian nation should decide about their fate. But first calm should be restored."
"It is possible that the Syrian people decide Assad should leave, and then he must leave," the official added. "If he cannot serve his country and his people, then a capable successor should run the country."
A second Iranian official told Reuters that Iran and Russia are in "full harmony over Syria and Assad's fate".
"The meeting between Putin and the Supreme Leader Khamenei was very successful and now Iran and Russia share the same view on Assad," the official said.