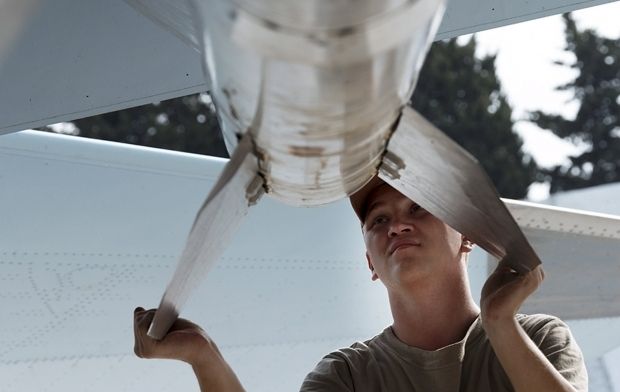 REUTERS
They said at least six strikes had hit a busy market place, several government buildings and residential areas, according to Reuters.
Rescue workers said they had confirmed 43 dead but that at least 30 more bodies had been retrieved that had still to be identified, according to the report. Over 150 people were wounded with some sent to hospitals in Turkey.
"There are a lot of corpses under the rubble," Yasser Hammo, a civil defense worker, said via an Internet messaging system, adding that volunteers and civil defense workers were still pulling bodies out.
Footage on social media and the pro-opposition Orient TV station showed makeshift ambulances rushing with injured civilians through an area where people were searching for survivors among the debris of collapsed buildings.
Russia began its major aerial campaign in Syria on September 30 in support of Syrian President Bashar al-Assad, its ally, who earlier in the year suffered a series of setbacks including the loss of Idlib province and other areas of crucial strategic importance.
Moscow claims its air strikes target Islamic State militants but rebels and residents say they are causing hundreds of civilian casualties through indiscriminate bombing well away from the frontlines.