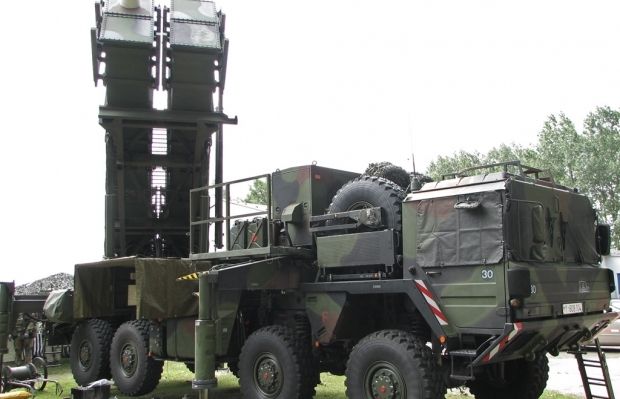 A Patriot missile system / Photo from wikipedia.org
Sources from the Turkish port of Iskenderun said the Danish ship with the Patriot missile systems left Turkey on Tuesday, Anadolu Agency reported.
The ship is heading for Germany, it said.
The German government has previously said that the mandate of the mission will end in January 2016.
Germany deployed Patriot batteries in the southern Turkish city of Kahramanmaras in January 2013 as part of a NATO mission to counter possible threats from Syria.
Germany provided two of five NATO batteries and around 250 personnel for the mission.