Russian S-400s in Syria can change balance of forces in region - Poroshenko
16:00, 23 December 2015
World
Russian S-400 anti-aircraft defense systems which have been deployed in Syria can change the balance of forces in the region, Ukrainian President Petro Poroshenko said when addressing the Knesset (the Israeli Parliament) Wednesday while on a state visit to the State of Israel.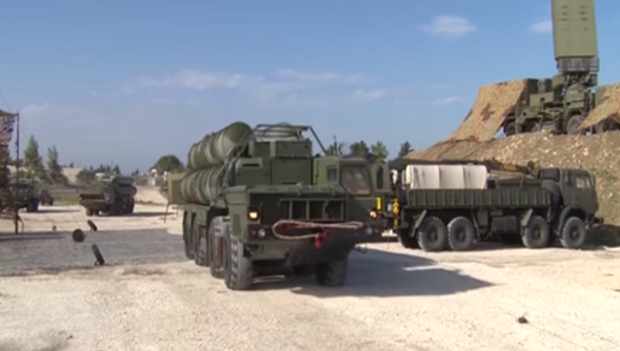 The Ministry of Defense of Russia
"Under the pretext of fighting against the Islamic State, Russian planes have been hitting moderate Syrian opposition forces. The victims of such bombings are innocent civilians whose lives have already been full of suffering over the past four years," the President said.
Read alsoU.S. Air Force comments on Russian S-400s in Syria"Advanced lethal weapons are being deployed in Syria. Who will they be targeting and in whose hands will they fall tomorrow? The recently deployed S-400 anti-aircraft defense systems are in general capable of significantly affecting the balance of forces in the region," according to Poroshenko.
Read alsoUkraine, Israel agree to introduce free trade area by JulyAs UNIAN reported earlier citing the Russian media on November 26, the Russian military had deployed their sophisticated S-400 missile battery and radar array in Syria.
The advanced missile system, completed in 2007, is capable of detecting and destroying aircraft some 400 kilometers away. Its deployment in Latakia will grant Russia aerial control over practically all of Syria, Lebanon and Cyprus, over half of Turkey, parts of Iraq and Jordan and Israel.
If you see a spelling error on our site, select it and press Ctrl+Enter