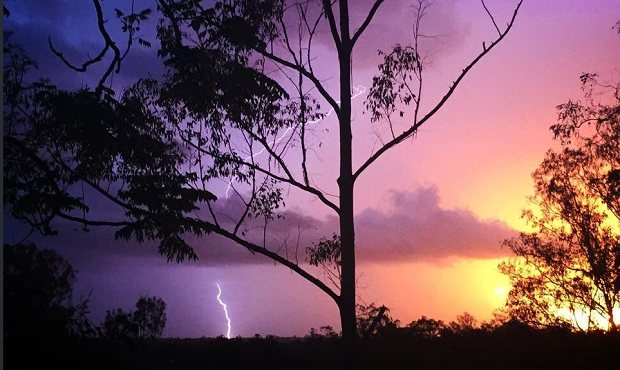 Twitter ‏@ziggyjo01
Officials said 98 homes had been razed in Wye River and 18 at Separation Creek. No injuries are reported, the BBC wrote.
Hundreds of firefighters have been battling the blaze along the famous Great Ocean Road in Victoria's south-west, popular with holidaymakers.
A change to cooler weather and rain has greatly reduced the threat, but some emergency warnings remain in place.
Some 1,600 residents and tourists from the popular tourist spot of Lorne were evacuated on Friday amid fears that a wind change would push the fire towards the town, but were allowed to return on Saturday.
Many of those forced to leave their homes had to spend Christmas night in hastily-arranged shelters.