Iraqi army declares first major victory over Islamic State in Ramadi
11:50, 28 December 2015
World
Iraq's army declared victory over Islamic State fighters in a provincial capital west of Baghdad on Sunday, the first major triumph for the U.S.-trained force since it collapsed in the face of an assault by the militants 18 months ago, according to Reuters.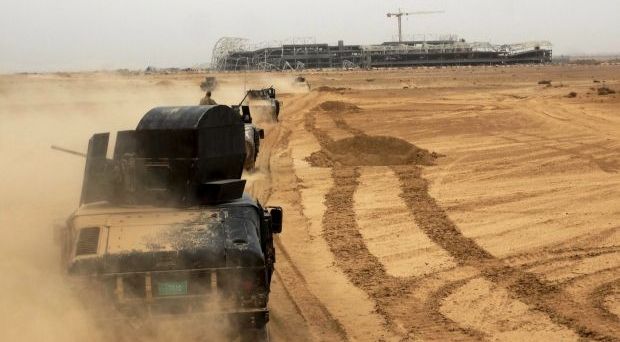 REUTERS
After encircling the city for weeks, the Iraqi military launched a campaign to retake it last week, and made a final push to seize the central administration complex on Sunday, Reuters reported.
"By controlling the complex this means that we have defeated them in Ramadi," said Sabah al-Numani, a spokesman for the force leading the fight on the government side.
"The next step is to clear pockets that could exist here or there in the city," he added.
State television broadcast footage of troops, Humvee vehicles and tanks advancing through Ramadi streets amid piles of rubble and collapsed houses. Some districts appeared to have been completely destroyed.
Officials did not give any immediate death tolls for the battle. The government says most civilians were able to evacuate before it launched its assault.
It is reported that Islamic State, also known by the acronyms ISIS, ISIL or Daesh, swept through a third of Iraq in June 2014 and declared a "caliphate" to rule over all Muslims from territory in both Iraq and Syria, carrying out mass killings and imposing a draconian form of Islam.
Its rise was aided by the swift collapse of the Iraqi army, which abandoned city after city, leaving fleets of armored vehicles and other American weapons in the fighters' hands.
If you see a spelling error on our site, select it and press Ctrl+Enter