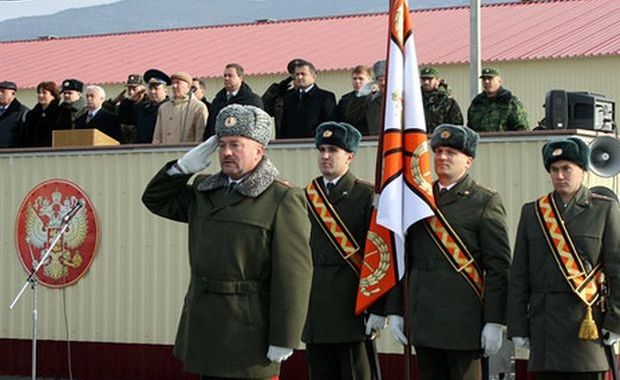 Major-General Alexander Shushukin dies Dec. 27 of cardiac arrest / mil.ru
The condolence message states that Shushukin had combat experience "in operations on restoration of constitutional order in the North Caucasus republics and Yugoslavia."
Ryazan paratroopers' YouTube channel states that the cause of death of a 52-year-old high-ranking officer was cardiac arrest.
Journalist, advisor to the Minister of Internal Affairs of Ukraine Stanislav Rechinsky wrote on Facebook, that Shushukin was in command of Russia's military operation during the annexation of Crimea in 2014.
Read alsoStratfor: "Last thing Russia wants is confrontation with Turkey""Shushukin was in charge of the Russian airborne troops involved in operations in Crimea. Before that there was an operation in South Ossetia. Isn't it ironic?" said Rechinsky.
Shushukin has served as Deputy Chief of Staff of the Airborne Troops of the Russian Federation since 2013. Before that, he was head of the Russian 4th Guards' military base, which is deployed in South Ossetia, for over four years.
UNIAN memo. In March 2014, after deploying troops in Crimea, Russia has organized a pseudo-referendum on the peninsula's self-determination.
Read alsoRussia tightens budget rules for occupied CrimeaThe self-styled Crimean authorities announced that 96.77% of the votes was cast in favor of Crimea acceding to Russia.
On March 18, the Kremlin signed the so-called "Treaty of accession of Crimea and the city of Sevastopol.
The Western powers have not recognized the annexation of Crimea, introducing a series of economic sanctions against Russia.