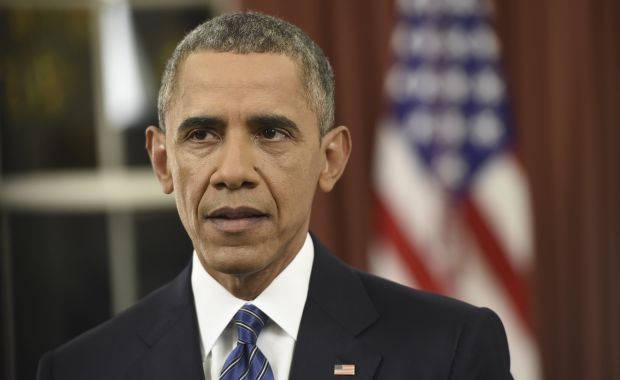 REUTERS
Topping the list was Israeli Prime Minister Benjamin Netanyahu, Turkish President Recep Tayyip Erdogan was also reported to be monitored, WSJ reported.
Privately, Mr. Obama maintained the monitoring of Mr. Netanyahu on the grounds that it served a "compelling national security purpose," according to current and former U.S. officials. Mr. Obama mentioned the exception in his speech but kept secret the leaders it would apply to.
In the background of  the talks on Iran's nuclear program, considering the intercepted communications between the Israeli officials the U.S. became concerned that the U.S. Congress can also be spied on bu Israel, and the Iran deal may be undermined.
Read alsoNetanyahu told Obama that agreement with Iran 'threatens Israel's existence'In closed-door debate, the Obama administration weighed which allied leaders belonged on a so-called protected list, shielding them from NSA snooping. French President Francois Hollande, German Chancellor Angela Merkel and other North Atlantic Treaty Organization leaders made the list, but the administration permitted the NSA to target the leaders' top advisers, current and former U.S. officials said. Other allies were excluded from the protected list, including Recep Tayyip Erdogan, president of NATO ally Turkey, which allowed the NSA to spy on their communications at the discretion of top officials.
Read alsoReuters Exclusive: Congress probing U.S. spy agencies' possible lapses on Russia