New Year celebrations light up NZ, Australia
17:01, 31 December 2015
World
Auckland's sky was lit up last night with half a tonne of fireworks, blasted from the Sky Tower to mark the New Year, according to The New Zeland Herald.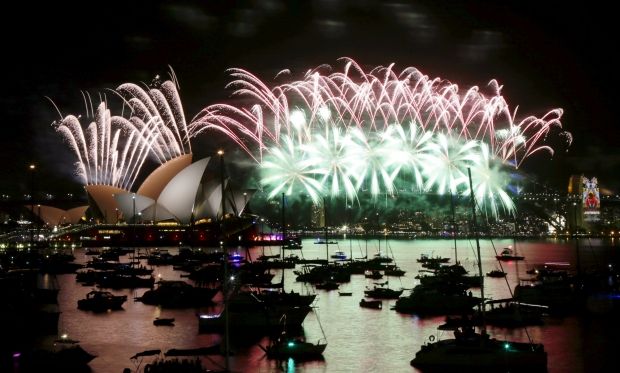 REUTERS
"Happy New Year New Zealand, you're the first to see in 2016," NZHerald reported as the New Year came to this country at 13:00 Kyiv time.
The five-minute, 360-degree display was beamed around the world, as hordes of people gathered below to see the spectacle.
Then the Australians have ushered in 2016 in style, with thousands gathering to watch spectacular midnight fireworks displays, according to News.com.au.
In Sydney, more than a million punters filled parks and streets to catch a glimpse of the glittery $7 million light show.
A multicoloured firework "waterfall" cascaded off the Harbour Bridge and pyrotechnic butterflies, octopuses and flowers lit up the sky.
If you see a spelling error on our site, select it and press Ctrl+Enter