Argentina wants Falklands back, calls on UK to resume talks
11:55, 04 January 2016
World
The new Argentinian authorities will continue to fight for the country's sovereign rights over the Falkland Islands, according to a statement published by the Foreign Ministry on January, 3, the 183rd anniversary of "illegitimate occupation" of disputed territories by Britain.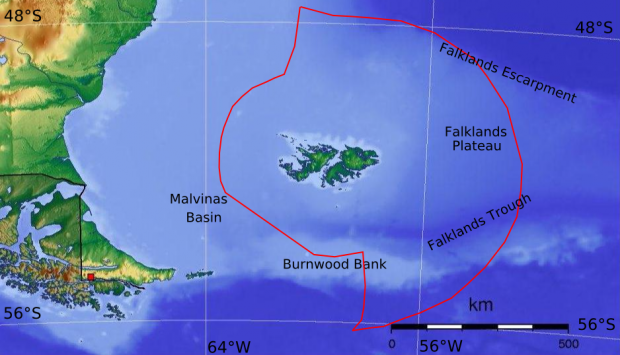 ru.wikipedia.org
"Today, 183 years after that illegitimate occupation which still continues, the people and the Argentine government once again reaffirm the inalienable sovereign rights of Argentina over the Falkland Islands, South Georgia, South Sandwich Islands and the surrounding maritime areas," reads the statement.
Argentina's Foreign Ministry underlined the government's permanent and inalienable objective of recovering the full exercise of sovereignty over these territories and maritime areas. "This objective is a State policy and responds to the desire of all the people of Argentina," the statement reads.
Renewing its firm commitment to the peaceful settlement of disputes, international law and multilateralism, Argentina "invites the United Kingdom to resume negotiations with a view to solve as soon as possible, and fairly and definitively, the sovereignty dispute over the Falkland Islands, South Georgia and South Sandwich Islands and the surrounding maritime areas."
Read alsoDakar rally spectators injured in car accident in ArgentinaOn December 10, 2015, the center right political force led by Mauricio Macri has won the elections in Argentina. The new government said that the new policy will sharply differ from socialism promoted by predecessors in power – the Kirchner family.
As UNIAN reported earlier, Argentina has not recognized the results of the referendum held on the Falkland Islands in 2013 confirming the local residents' will to remain under the British rule.
Read alsoISIS shows execution of "British spies," addresses CameronThe war between Great Britain and Argentina for control over the disputed area began on April 2, 1982, ending with Argentina's defeat.
If you see a spelling error on our site, select it and press Ctrl+Enter