U.S. calls for "affirmative steps" to reduce tensions between Iran, Saudi Arabia
13:48, 04 January 2016
World
The United States, Saudi Arabia's biggest backer in the West, has encouraged diplomatic engagement and called for leaders in the region to take "affirmative steps" to reduce tensions, Reuters reported.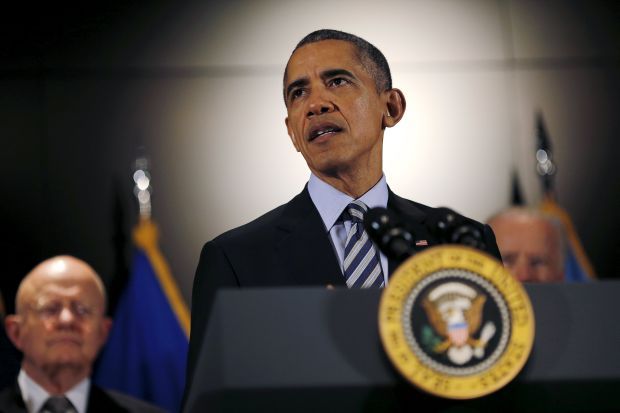 REUTERS
"We believe that diplomatic engagement and direct conversations remain essential in working through differences and we will continue to urge leaders across the region to take affirmative steps to calm tensions," an official of President Barack Obama's administration said, according to Reuters.
Tensions between revolutionary, mainly Shi'ite Iran and Saudi Arabia's conservative Sunni monarchy have run high for years as they backed opposing forces in wars and political conflicts across the Middle East, usually along sectarian lines.
Read alsoSaudi Arabia breaks off ties with IranHowever, Saturday's execution of a cleric whose death Iran had warned would "cost Saudi Arabia dearly", and the storming of the kingdom's Tehran embassy, raised the pitch of the rivalry.
If you see a spelling error on our site, select it and press Ctrl+Enter