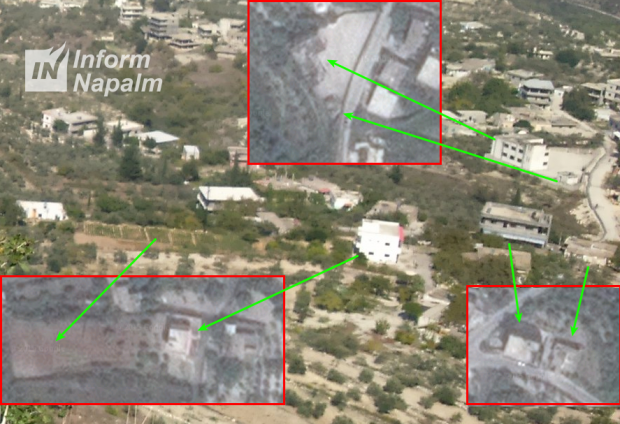 The online activists reveal that Gorevoy serves at a unit No. 13140 of a 810th separate brigade of marines of the Russian Black Sea Fleet, based in Crimea's Sevastopol, which is the Russian-occupied territory of Ukraine).
"Having analyzed the VKontakte profile of a man, the data were received that Nikita Gorevoy is in fact a military traitor. Before the annexation of Crimea, he gave an oath of allegiance to the Ukrainian people, and now he serves the interests of the Russian Federation, carrying out criminal orders of the Kremlin in Syria," reads the report.
Below are the photos posted on VKontakte from the period of his service in the Armed Forces of Ukraine: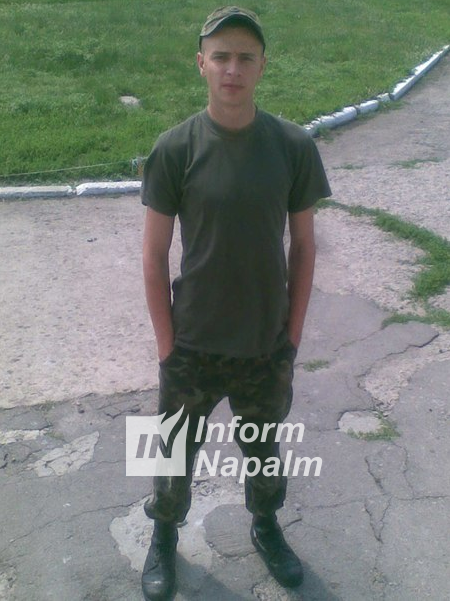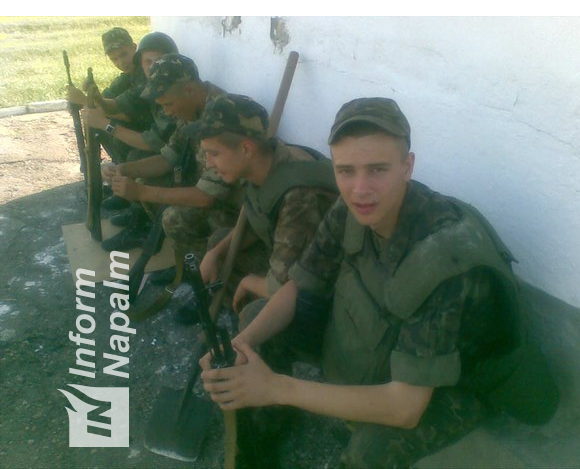 The following photos were taken of Nikita Gorevoy as a soldier of the Russian 810th separate brigade of marines: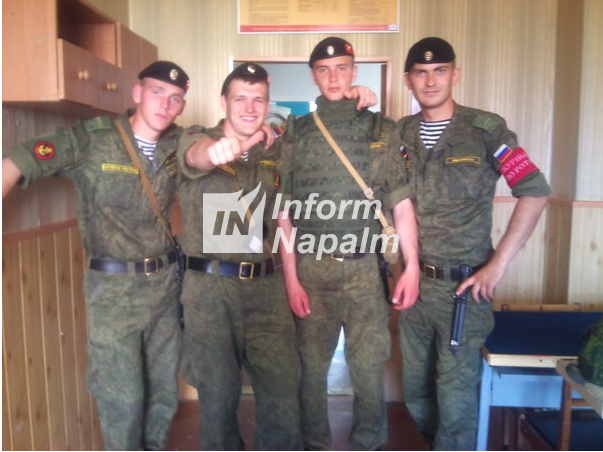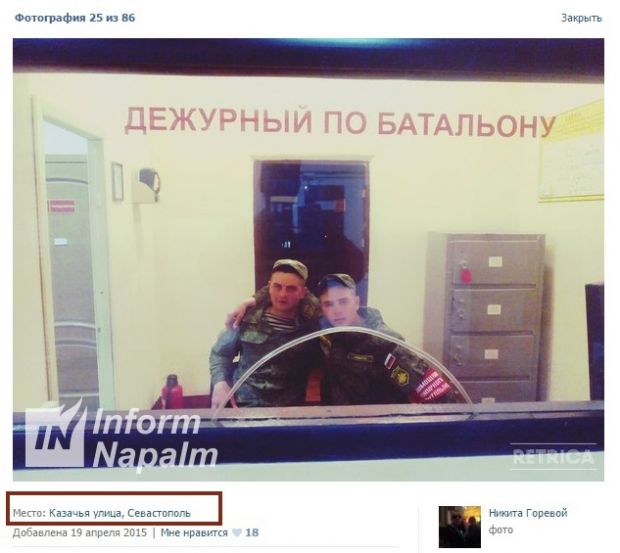 Gorevoy was later deployed in Syria, where he also left traces, publishing information which eventually helped InformNapalm determine the location of the Russian military strongpoint 7.5 km from the Hmeymim airbase.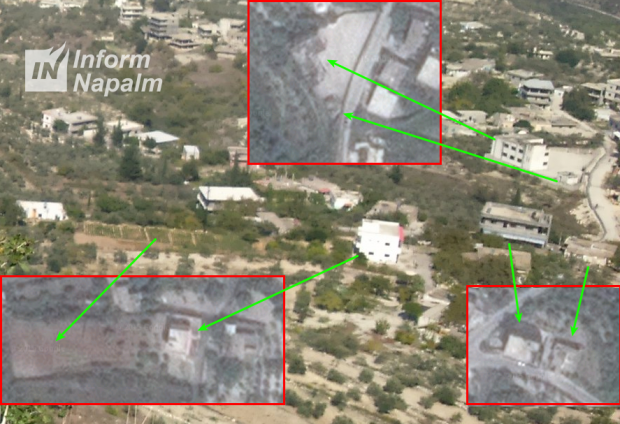 The marine also posted a geotagged photo showing the area around the strongpoint.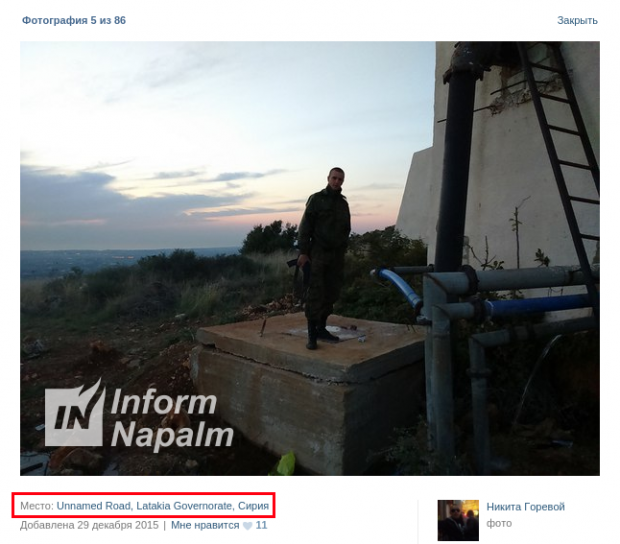 "Thanks to" Gorevoy, it was revealed that the Russian marines are transferred from the Hmeymim airbase to the strongpoint on a Mi-8 helicopter. It also became clear that the marines were transferred back from Syria on the Il-76MD military cargo aircraft, reg. No. RA-76763, serial number 0073480413.