Man wearing fake suicide belt shot dead in Paris
21:50, 07 January 2016
World
Police in Paris shot dead a man wielding a meat cleaver and a fake suicide vest outside a police station while shouting Alahu Akbar, a year after Islamists killed 12 at Charlie Hebdo's offices, according to The Telegraph.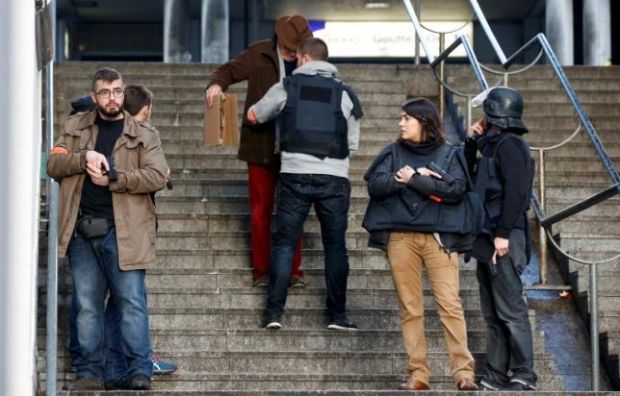 REUTERS
The man reportedly tried to enter police station shouting Allahu Akbar on the anniversary of the Charlie Hebdo attack, The Telegraph reports.
The assailant, described as "threatening" by police sources, was gunned down as he tried to force his way into the police station of Paris' 18th arrondissement. He was found to be wearing a pouch taped to his coat with wires dangling from it. However, it later proved to be a "fake" suicide belt.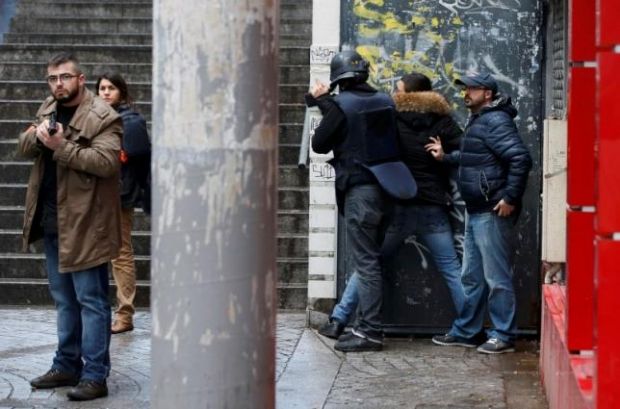 REUTERS
The dead man was carrying a mobile phone and a note on which figured theblack Isil flag and an "unambiguous statemenent" in Arabic, according to the Paris prosecutor's office.
If you see a spelling error on our site, select it and press Ctrl+Enter