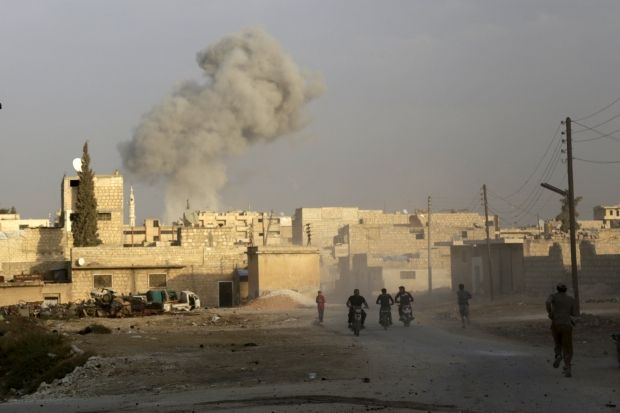 REUTERS
Foreign Minister Walid al-Moualem, who met U.N. envoy Staffan de Mistura in Damascus, also demanded a list of groups that would be classified as terrorists, Reuters reported referring to Syrian state media.
The Geneva talks are part of an international bid to end the five-year conflict that has killed an estimated 250,000 people. The plan for a hoped-for ceasefire envisages defining "terrorist groups" in Syria, one of the toughest issues facing diplomats.
The outlook for the talks has been further clouded by increased tensions between Saudi Arabia and Iran, which back opposing sides in the conflict. Tensions have risen since Saudi Arabia executed Shi'ite cleric Nimr al-Nimr.