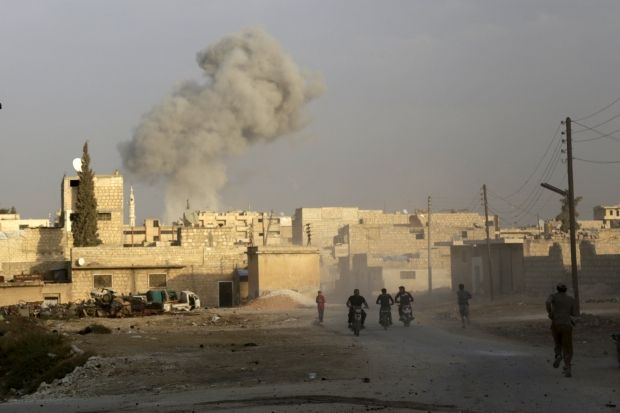 REUTERS
Staffan de Mistura, in a statement issued after a meeting in Tehran with Iranian Foreign Minister Javad Zarif, noted that he had obtained similar guarantees from Riyadh last week as part of his regional tour that also included a stop in Damascus, Reuters wrote.
"The Special Envoy is now going to debrief the Secretary-General and seek his guidance in view of the beginning of the Talks. He looks forward to the International Syria Support Group and the Security Council continuing to provide serious and consistent engagement, in order to ensure the beginning, on January 25, of genuine political discussions aimed at resolving the Syrian crisis," the U.N. statement said.
Saudi Arabia said on Sunday its cutting of diplomatic and commercial ties with Iran was a first step and it could take more action if Tehran did not change its policies, but it did not expect the dispute to affect efforts to end the war in Syria.