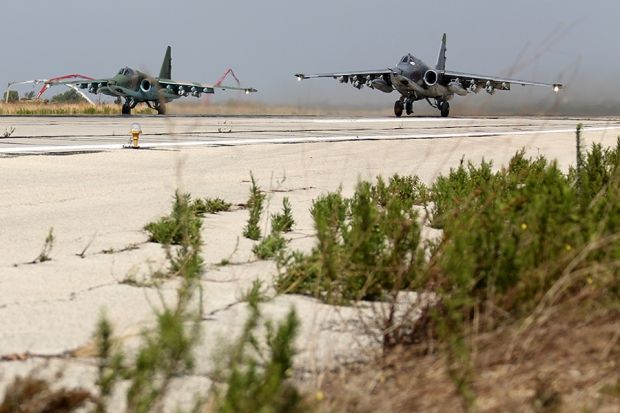 stat.mil.ru
The Britain-based Syrian Observatory for Human Rights said 23 Al-Nusra Front fighters and six other rebels were killed when Russian air strikes targeted a building near a popular market in northwestern Idlib Province, RFE/RL has reported.
The complex, run by the Al-Nusra Front, Al-Qaeda's affiliate in Syria, housed the group's religious court and a jail.
Another 52 people – including civilians and prisoners in the complex – were also killed.
At least one child and two women were among the civilians killed in the strikes.
Russia has been conducting air strikes in Syria since September 30 to support the embattled Syrian President Bashar al-Assad, a Kremlin ally.