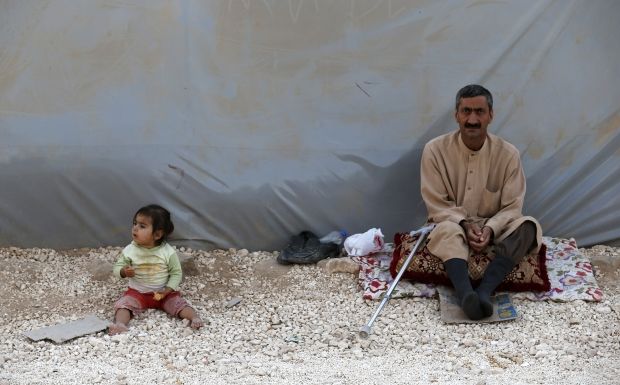 REUTERS
Bozkir was speaking after meeting European Commission Vice-President Frans Timmermans, who last week said the European Union was far from satisfied with Turkey's efforts to prevent migrants from crossing the Aegean Sea to Greece, Reuters reports.
"We are trying to reduce the pressure for illegal migration by giving Syrians in Turkey work permits," Bozkir told reporters after the meeting Timmermans in Ankara.
The number of people immigrating illegally exceeded 150,000 in 2015, and Turkish authorities stopped 500 migrants daily, Bozkir also said.
Turkey is the world's biggest host of refugees amid the greatest global movement of refugees ever recorded.
More than 2.2 million Syrians have sought refuge in Turkey from the civil war, now in its sixth year. Another 200,000 Iraqi refugees also shelter there, and migrants from Iran, Afghanistan and Africa all use Turkey as a transit point to Europe.
Turkey, which aspires to join the EU, struck a deal with the EU in November to prevent migrants from traveling to Europe in return for EUR 3 billion ($3.3 billion) in cash, a deal on visas and renewed talks on joining the 28-nation bloc.