Islamic State said behind Istanbul suicide bomber attack
18:30, 12 January 2016
World
A suicide bomber thought to be from Syria killed at least 10 people, nine of them German tourists, in Istanbul's historic heart on Tuesday, an attack Turkish PM Ahmet Davutoglu's Office says was carried out by a foreign member of Islamic State, according to Reuters.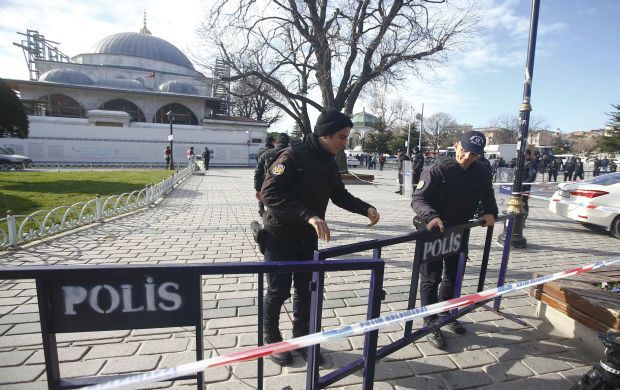 REUTERS
Sources in Prime Minister Ahmet Davutoglu's office said most of those killed were Germans and he had spoken by phone with Chancellor Angela Merkel to express condolences, Reuters reported.
There are also many Germans among another 15 injured in a blast.
Merkel earlier said she was very worried Germans might be among the victims.
Read alsoBBC: Blast rocks central Istanbul Sultanahmet district, at least eight deadTurkey has become a target for Islamic State, with two bombings last year blamed on the radical Sunni Muslim group, in the town of Suruc near the Syrian border and in the capital Ankara, the latter killing more than 100 people.
If you see a spelling error on our site, select it and press Ctrl+Enter