U.S. apologizes for Iran naval incursion
13:29, 13 January 2016
World
The U.S. has apologized to Iran after 10 American sailors were arrested for entering Iranian waters, the commander of Iran's Revolutionary Guards naval forces has said, according to the BBC.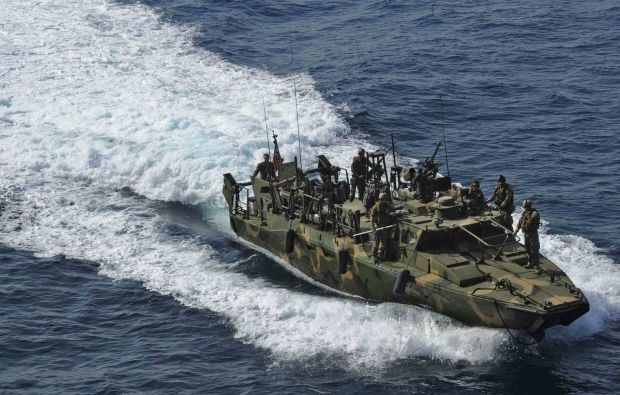 REUTERS
General Ali Fadavi accused those detained of "unprofessional" acts, the BBC wrote.
But he suggested the group, who are being held by the guards, could be released soon.
The incident comes at a sensitive time, as the U.S. and Iran try to implement the deal on Iran's nuclear activities.
U.S. Secretary of State John Kerry has contacted Iranian Foreign Minister Javad Zarif over the incident.
Giving his assessment of the talks, Gen Fadavi said "Zarif had a firm stance, saying that they were in our territorial waters and should not have been, and saying that they [the U.S.] should apologize."
"This has been done and it will not take long, and the naval force, according to its hierarchy, will act immediately upon the orders it receives," he added.
At the same time, Iran's state television reported that Iran's Revolutionary Guards had released 10 U.S. sailors held for entering its territorial waters in the Gulf.
If you see a spelling error on our site, select it and press Ctrl+Enter