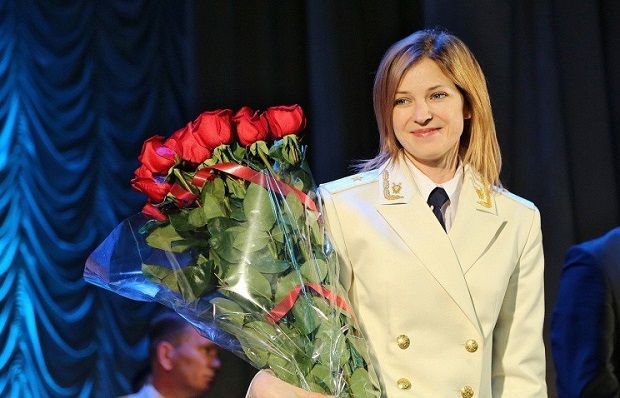 Poklonskaya who once became an Internet meme is wearing a ceremonial white jacket with general's shoulder straps / Photo from Crimean head's press sevice
"I wore a white jacket for the first time… It's a great responsibility. I am proud of wearing it," she told TASS.
Poklonskaya, who once earned her place in Internet history as a meme and gained fans in China and Japan, was appointed to the post of Crimea's prosecutor by a Russian presidential decree of May 2, 2014, after Russia had annexed Ukraine's Crimea.
In June 2015, she was given the class rank of the State Councilor of Justice, 3rd Class, which is equivalent to the military rank of Major General.