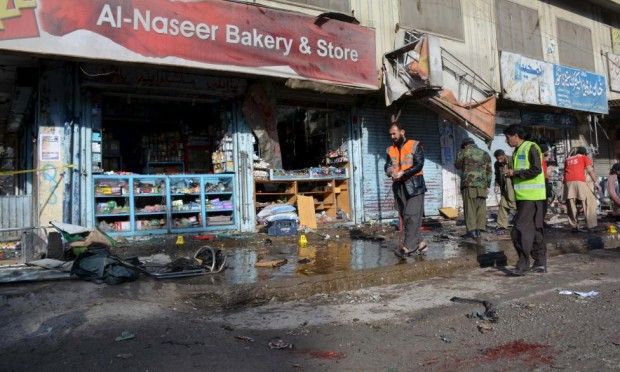 REUTERS
Two militant groups – the Pakistani Taliban and Jundullah, which has links with the Taliban and has pledged allegiance to Islamic State – separately claimed responsibility for the attack.
The bomb blew up a police van that had just arrived at the center to provide an escort for workers in a drive to immunize all children under five years old in the poor southwestern province of Baluchistan.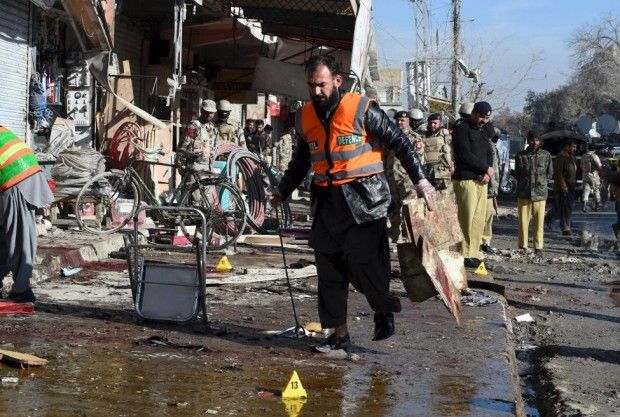 REUTERS
"It was a suicide blast, we have gathered evidence from the scene," Ahsan Mehboob, the provincial police chief told Reuters.
"The police team had arrived to escort teams for the polio campaign."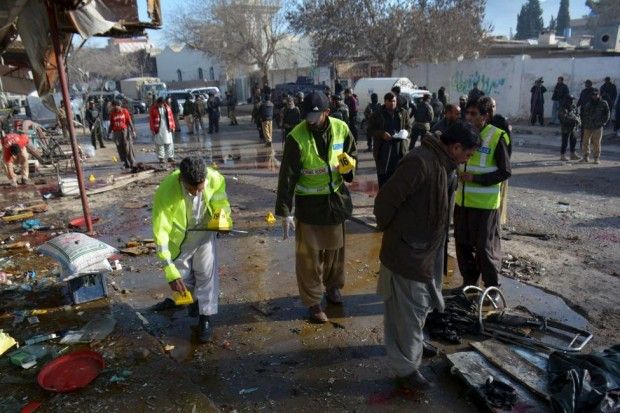 REUTERS
Teams in Pakistan working to immunize children against the virus are often targeted by Taliban and other militant groups, who say the campaign is a cover for Western spies, or accuse workers of distributing drugs designed to sterilize children.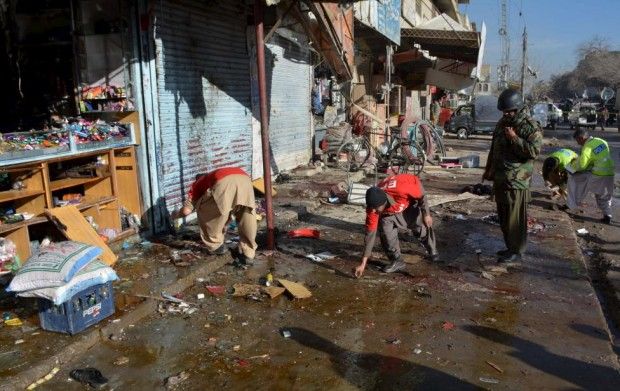 REUTERS
The latest attack killed at least 12 policemen, one paramilitary officer and two civilians, officials said. Twenty-five people were wounded.
Pakistan and neighboring Afghanistan are the only two countries in the world where polio remains endemic, the World Health Organization says.
The campaign to eradicate the virus in Pakistan has had some recent success, with new cases down last year, but violence against vaccination workers has slowed the effort.