Turkish PM: Secret actors behind Daesh suicide attack
10:27, 14 January 2016
World
Turkish Prime Minister Ahmet Davutoglu on Wednesday said that secret actors are behind the deadly suicide attack carried out by a Daesh terrorist in Istanbul, which left 10 people dead, according to Turkey's English-language Daily Sabah.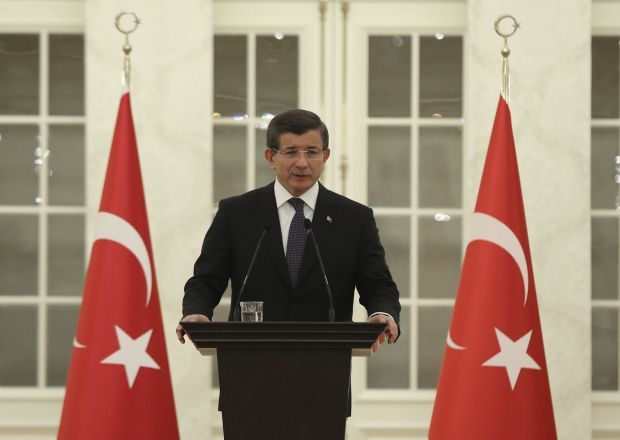 REUTERS
"Secret actors are behind Istanbul attack" Davutoglu said and added that Turkish security forces are trying to reveal who used Daesh as a 'subcontractor,' Daily Sabah wrote.
He accused the Assad regime of openly cooperating with the terrorist organization and said that Daesh militants were transferred to Northern Syria to fight moderate opposition with the help of Assad regime. He said that nobody should think about punishing the civilian population in Syria and the moderate opposition forces for the sake of assisting Daesh.
"Certain foreign powers have an obstructing stance against Turkey's airstrikes on Daesh targets" Davutoglu said, implying that Russian air force appears to be protecting Daesh within Syrian air space.
Davutoglu also said that Turkish security forces have detained four suspects in connection with the deadly Istanbul blast. A total of five suspects have been detained in connection with the blast, as Interior Minister Efkan Ala said that a suspect with a link to the attack had been detained in Istanbul late Tuesday.
If you see a spelling error on our site, select it and press Ctrl+Enter